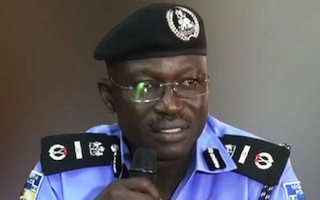 The Inspector-General of Police Suleiman Abba has ordered a full-scale investigation into the shooting incident that took place at the National Field, Okrika, Rivers state on Tuesday 17 February, 2015 at the governorship campaign rally of the All Progressives Congress (APC).
It would be recalled that during the rally three policemen were injured and one was killed.
In a statement issued by Emmanuel Ojukwu, Force Public Relations Officer, Force Headquarters, the IG directed the Assistant Inspector-General of Police in charge Zone 6 Calabar, AIG Johnson Tunde Ogunshakin to take over the investigation and promptly bring to book all the perpetrators, conspirators and sponsors.
He further directed a judicious prosecution of suspects arrested in connection with violence across the country.
The IG also noted with grave concern that despite serious warnings, advices and interfaces with political actors to avoid acts of violence in the ongoing electoral process, such acts have continued.
However, the IG restated the resolve and commitment of the Nigeria Police Force, and in line with its constitutional and statutory mandate, to continue to provide an impartial level playing ground for all political parties to sell their manifestoes and woo the electorate.
The IG deeply regretted the loss of lives of policemen in the course of providing safety in the electoral process. His heart went out to the families of the slain colleagues as he wished the injured officers speedy recovery and return to national duty.

Load more