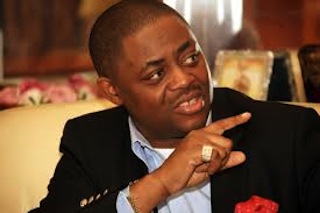 Femi Fani-Kayode, Director of Media and Publicity, Presidential Campaign Organisation of the Peoples Democratic Party (PDP) has claimed that Governor Rauf Aregbesola and his party, the All Progressives Congress rigged his re-election victory in August 2014.
Fani-Kayode while stating categorically that a leaked audio of a meeting involving Governor Ayo Fayose, Senator Musiliu Obanikoro and Iyiola Omisore (all PDP leaders) and an army general was "petty", noted that, the organisation had listened to the audio clip and discovered that the discussion that took place in it did not mention any form of rigging in that election.
He further said the PDP was confident that the APC's allegation of rigging in favour of Fayose and others mentioned in the clip could not be sustained.
"Sadly, the same cannot be said about the electoral perfidy which the APC perpetrated in the Osun state governorship elections.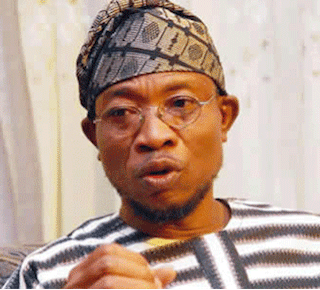 "During the course of those elections, some of their agents gathered in secret locations where they thumb-printed ballot papers in favour of their governorship candidate, Ogbeni Rauf Aregbesola," he said.
According to him, the APC rigged out the PDP candidate, Sen. Iyiola Omisore, in the 2014 Osun governorship election.
It would be recalled that Fani-Kayode was one of the first persons that congratulated Aregbesola after his victory. "The results of the Osun state gubernatorial election have been released by INEC. I congratulate Rauf Aregbesola on his victory," he said.
"I commend INEC for conducting a free and fair election in which there was no rigging. I commend the security agencies for maintaining law and order and ensuring that no-one was killed or maimed," Fani-Kayode said in a statement
It would also be recalled that on 6 February, an election tribunal sitting in Osun on Friday dismissed the petition filed by the candidate of the PDP, Iyiola Omisore, seeking to nullify the result of the governorship election in the state, thereby confirming Rauf Aregbesola as governor of the state.
In its ruling, the tribunal held that the witnesses called by the petitioner did not provide compelling evidence to support the petitioner's claim of corrupt practices during the election.