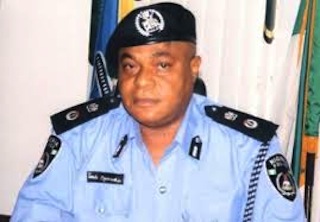 Johnson Ogunsakin, Assistant Inspector-General of Police (AIG) in-charge of zone 6, on Saturday pledged to uncover and prosecute those behind the killing of a policeman during an APC rally at Okrika in Rivers.
Ogunsakin who described the death of the policeman as sad and painful, said everything possible would be done to unmask the perpetrators and bring them to justice.
The AIG told newsmen in Port Harcourt that the death of the "gallant officer" would spur him to "go to the root of what happened so that his death would not be in vain."
Ogunsakin said he was in the state on the orders of the Inspector-General of Police to investigate the attack.
NAN reports that a policeman was killed while three others, including a journalist, were injured when gunmen opened fire during the APC rally at Okrika on February 18.
"There is no time limit for this investigation but I assure you, it is going to be a thorough investigation as we will cover all the grounds," he said.
According to him, he has gotten the cooperation of all the major political actors mentioned with regards to the incident.
The AIG said he would summon an enlarged meeting of Okrika people, cutting across political parties, religious bodies, traditional rulers and youth groups.
Ogunsakin said the police had engaged relevant stakeholders to ensure that such incident did not occur again in any part of the state.