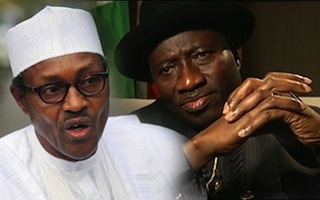 The Director PDP Presidential Campaign Organisation, Femi Fani-Kayode has stated that Muhammadu Buhari, the presidential candidate of the All Progressives Congress is no match for President Goodluck Jonathan of the Peoples Democratic Party.
At a news conference on Sunday in Abuja, Fani-Kayode maintained that Buhari could not match Jonathan, noting that, the former head of state has refused to engage Jonathan in a debate despite claims he had a successful outing at Chatham House, London.
"As a party, we are happy over this latest development as it will no longer give Buhari any excuse not to debate when he returns to Nigeria," he said.
He challenged Buhari to tell Nigerians and the international community what he had done in the last 31 years to consolidate democracy in Nigeria.
He stressed that Buhari, however, goofed when he said at Chatham House that he would draw foreign investors to Nigeria, a task he said had been accomplished by the President Jonathan PDP-led administration.
But expressed happiness that Buhari however, admitted that under President Jonathan, Nigeria was now the largest economy in Africa with a GDP now valued at $510 billion and economy rated 26th in the world.
"He also admitted that inflation has been kept at single digit for a while and our economy has grown at an average for about a decade.
"This is the first time Gen. Buhari has admitted that anything good is happening in Nigeria under the watch of President Jonathan," he said.

Load more