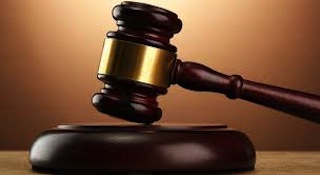 The raging battle between the Isiba and Otapo families over the stool of Olu of Agege has moved to the Lagos High Court.
On December 9, 2014 before Justice Adenike Coker the claimant (Otapo) further pressed their matter with the principal witness, Prince Nurudeen Otapo, giving evidence on cross examination.
His witness made it the third in a row for the claimant while the next hearing is expected to be on March 5, the next adjourned date.
During cross examination, the state counsel S. A. Quadri demanded to know the number of kingmakers in Agege. The witness answered that they were five, while three have passed on. The counsel further requested to know why the kingmakers are five and not nine. Nurudeen explained that it was only five that were gazetted by the state government. Other counsel present include Barrister Lukmon Ogunsetan who led the witness in evidence and Barrister Dacosta
Oshinowo who represented the defendant.
The crisis began in September 2011 when the commissioner for local government and chieftaincy affairs issued a letter to proclaim Chief Kamilu Isiba as the new Olu of Agege. It was then alleged that the commissioner did not follow the recommendation of the kingmakers who had unanimously nominated Prince Nurudeen Adepoju Otapo.
It was out of conviction that Otapo's name was substituted that led to the crisis and several counter allegations.
The head of the Otapo family who died few months ago had pointed out that one of his sons Waliu Otapo disappeared over the matter, warning that nothing must not happen to his son.
It was as a result of the allegation that made them write a petition to the security agencies in August last year to stop the Agege Day celebration planned by Chief Isiba.

Load more