*What has Christianity really become? Pastors robbing the poor to live in affluence, to buy jets? This is the story of Pastor Creflo Dollar based in Atlanta, Georgia.
The Atlanta "prosperity gospel" minister and megachurch pastor Creflo Dollar is attempting to crowd fund himself a $65 million Gulfstream G650 private jet.
Kirsten West Savali at The Root reported Friday morning that Dollar — who was arrested for assaulting his then-15-year-old daughter in 2012 — was flying in his old private jet when its engine lost power, prompting him to scrap it for a newer, top-of-the-line model.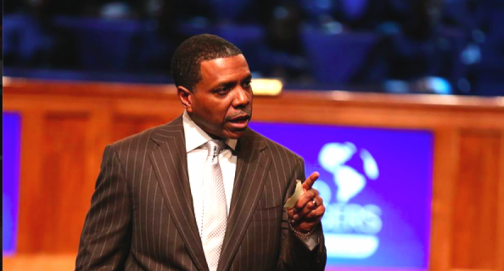 Dollar is the pastor of World Changers Church, International, a sprawling megachurch complex located in the hard-bitten south Atlanta suburb College Park. The pastor and his family, however, live in a $2.5 million mansion in tony Sandy Springs.
Dollar — whose estimated worth is somewhere around $27 million — is one of the top proponents of so-called "prosperity gospel," which preaches that God rewards the righteous in this life with affluence, which His chosen children have an obligation to flaunt as a show of how richly the Lord has blessed them.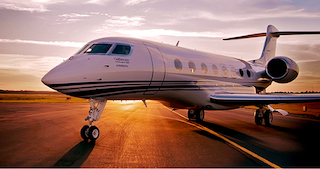 On Dollar's website, he said, "We are asking members, partners, and supporters of this ministry to assist in the undertaking of an initiative called Project G650. The mission of Project G650 is to acquire a Gulfstream G650 airplane so that Pastors Creflo and Taffi and World Changers Church International can continue to blanket the globe with the Gospel of grace. We are believing for 200,000 people to give contributions of 300 US dollars or more to turn this dream into a reality—and allow us to retire the aircraft that served us well for many years."
The Root's Savali pointed out that Dollar's reported $27 million net worth is "200 times more than the $29,640 average annual income in College Park, Georgia where he holds court."
"Dollar would rather press people living below the federal poverty line—people with no jobs, no insurance, no healthcare, and, in some cases, no homes—into funding his luxurious travel?" she wrote.
She concluded, "It's just pathetic that during a time of such unrest and uprising in black America — when food safety is non-existent, public education is dismal and the bodies of our children are piling up while politicians wave for the cameras — Dollar is busy scheming. Instead of putting millions into the community, he's pulling millions out of it just so he can fly above it all and tell his congregation to say 'praise the Lord' while he does. And there is nothing holy about that."
*Reported by www.rawstory.com

Load more