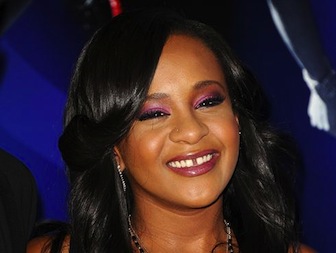 The comatose daughter of late singer Whitney Houston has been moved to a rehabilitation facility, though this was not necessarily a sign of her condition improving, US media reported.
Bobbi Kristina Brown, 21, was placed in a medically induced coma after she was found facedown and unresponsive in her bathtub on January 31.
Several media outlets including CNN and NBC, citing sources close to the family, said Friday that Brown had left Emory University Hospital in Atlanta, Georgia and had been moved to a nearby rehabilitation facility.
NBC said Brown's condition remained the same.
Celebrity news site RadarOnline.com said the transfer was the result of hospital policy.
Whitney Houston died in February 2012 when she was found in a bathtub at the Beverly Hilton Hotel in Los Angeles on the eve of the music industry's annual Grammy Awards show.

Load more