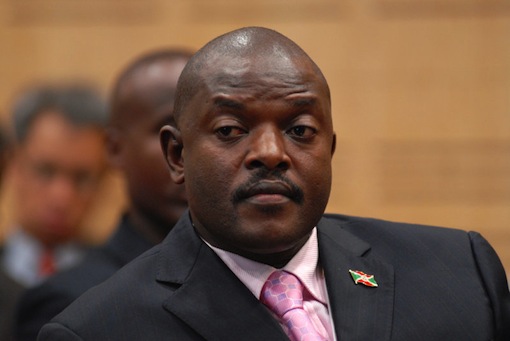 Burundi's president was Saturday declared as candidate for a controversial third term in office, his ruling party announced, despite mounting protests over a move that the opposition says is unconstitutional.
"We wish to announce to the national and international community that the member who has been selected to represent us in the elections is Pierre Nkurunziza," the head of the ruling CNDD-FDD party, Pascal Nyabenda, announced after a party meeting.
He said Nkurunziza "has the right to be elected."
There are fears the political crisis, during which President Pierre Nkurunziza's ruling CNDD-FDD party has also been accused of intimidating opponents, could push Burundi back into violence.
The country, situated in Africa's troubled Great Lakes region, only emerged from civil war in 2006.
The opposition has vowed to take to the streets to challenge Nkurunziza's candidacy for the June 26 presidential elections.
They argue his refusal to step aside violates the constitution as well as the peace deal that ended the civil war.

Load more