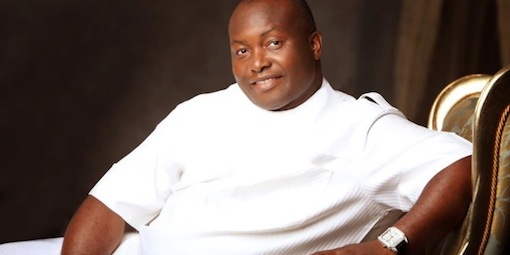 Capital Oil and Gas Ltd on Sunday commenced the loading of 13 million litres of petrol from its depot in Apapa for distribution to the various states to reduce the current scarcity.
The Chairman of the company, Ifeanyi Ubah, told newsmen in Lagos that more than 20,000 trucks would be loaded before May 29 to boost the country's economic activities.
He said that the company's facilities had the capacity to load 13 million litres of the product within the period. "This comes to approximately 500 trucks of petroleum products on daily basis; with this, it is our belief that once again our citizens will begin to smile and return to normal family and work life.
"We call on other petroleum marketers to follow suit and save our nation from this impending economic and social crisis,'' he said.
Ubah said that the company on May 16 received a message ordering the suspension of loading activities in all depots from May 18.
He said that the company realised that the directive was the result of funds owed to transporters by oil marketers who in turn are owed by the Federal Government.
The chairman said that the development had resulted in immense hardship for the people.
"We believe that a better solution can be pursued to solve this problem in a way that does not adversely affect our dear citizens.
"We also call on striking bodies to call off the strike and let us work together for the betterment of our people.
"As we brief you this moment, our truck park, port reception facilities and our depot had been ordered open. We are ordering and resuming discharge of products from vessels at our berths.
"We have ordered our trucks to commence loading of products and move overnight to every state,'' Ubah added
He lauded NNPC and PPMC for their steadfastness in ensuring the availability of petroleum products.
He said that the current PPMC stock level in the company's storage tanks and buffer stock on vessels awaiting discharge were capable of meeting the nation's demand for 15 days.
"We wish to emphasise that we have a total solution to the traffic menace on the Oshodi-Apapa expressway.
"In the coming weeks, we hope to engage the Federal Government, Lagos State Government and other stakeholders in the affected area.
"This will optimally utilise our truck park which has the capacity to accommodate 1,100 trucks at a time and 5,000 on a shift basis.
"Capital Oil and Gas continues to appeal to Nigerians to accept and support deregulation as this will curb corruption, enhance competition, lead to reduction of pump price for petroleum products and ensure constant supply to meet the demand.

Load more