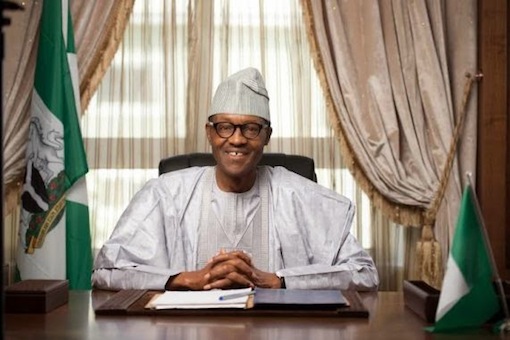 Vanguards of Nigeria's Democracy (VND) has drawn the attention of the All Progressives Congress (APC) to the appointments made by President Muhammadu Buhari since he was sworn in, noting that, he is yet to appoint an Ijaw person.
The group made up of Niger Delta activists stated that Buhari's appointments grossly favours the north, adding that, instead of Buhari to appoint an Ijaw, he sacked one.
"The immediate past Director General of Nigerian Maritime Administration and Safety Agency (NIMASA), Patrick Ziakede Akpobolokemi is one of the principal appointment given to the Ijaws of Bayelsa state. Ex-president Goodluck Jonathan appointed Akpobolokemi for a tenure of four years in 2010 and renewed his appointment in 2014. Such appointment just renewed less than a year ago should have been kept until his tenure expires but the APC led government threw caution to the winds and sacked the DG of NIMASA. President Buhari did not state the reason for the sack," a statement issued by the group read.
VND then stated that: "The APC led government should take notice that the appointments made so far are skewed in favour of the North, as no Ijaw man has been appointed.
"While an Ijaw President did not discriminate in appointment, President Buhari is implementing a Northern Agenda. (Vide: some of the appointments)
"Director-General of the State Services, Lawal Daura, Katsina State – North; Acting Chairman, Independent National Electoral Commission, Mrs. Amina Bala Zakari, Jigawa State – North; Director, the Department of Petroleum Resources, Mr. Mordecai Danteni Baba Ladan – North; Accountant-General of the Federation, Alhaji Ahmed Idris, Kano State – North; Chief Security Officer, Abdulrahman Mani – North; State Chief of Protocol, Mallam Lawal Abdullahi Kazaure – North; Aide De Camp, Lt.-Col. Muhammed Lawal Abubakar, Kano State – North; Senior Special Assistant on Media and Publicity, Mallam Garba Shehu; (North) and Special Adviser on Media and Publicity, Mr. Femi Adesina, South-West"

Load more