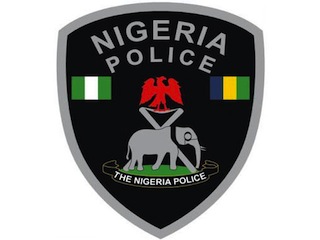 Four members of a suspected kidnap gang that had been terrorising residents of Omu-Aran, Kwara, and its environs have been arrested by the police.
NAN reports that there had been incidents of attempted kidnappings and threat to life in the area in the last couple of months.
NAN further reports that residents, especially community leaders, had hailed the latest arrest of the suspected kidnappers as a major breakthrough in the fight against crime in the area.
The Divisional Police Officer of Omu-Aran Police Command, Mr Adamu Zawah, who confirmed the arrest of the suspects to NAN, said the force headquarters in Ilorin had been notified for further investigations.
One member of the gang, who is believed to be the ring leader, was said to be at large.
NAN gathered that the suspects had on July 9 at about 9 p.m. kidnapped the head of the Fulani clan in Ekiti Local Government Area of Kwara, Alhaji Aliyu Harande.
He was later freed by the suspects after the payment of an undisclosed amount of money as ransom.
NAN also recalls that a kidnap attempt was also made on a renowned Islamic cleric and community leader in the area, Alhaji Isa Olabola, on July 4 while on his way to early morning prayers.
The suspects were said to have fled in an unidentified vehicle when the victim raised an alarm.
One of the arrested suspects was alleged to be a Quranic pupil under Olabola before he left the town.
Nemesis was said to have, however, caught up with the suspect when another victim resident in Rore community, a suburb, reported an attempt on him and the four were eventually arrested.
NAN learnt that a Toyota Camry car marked JJJ 795 AL was recovered from the suspects.
Meanwhile, the Olomu of Omu-Aran, Oba Charles Ibitoye, has lauded the men of the command for their courage and steadfastness that resulted in the arrest.
He urged the people of the community to always support the police and be ready to volunteer vital information that could assist the force and other law enforcement agencies in their assignments.
Ibitoye also called on residents to be always vigilant in order to check crime in the area.

Load more