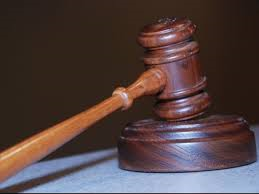 The Burst Development Initiative (BDI), an NGO, on Thursday raised concerns over the lack of implementation of Sexual Offenses Bill 2015 in some parts of the country.
Mrs Edema Irom, the President of the group, who spoke to the News Agency of Nigeria (NAN) in Abuja, attributed the alarming increase of sexual abuse against children to the non implementation of the bill.
He observed that cases of child molestation were still on the rise even after a bill aimed at protecting them from such ordeal had been passed.
Irom said that the bill was yet to achieve the desired result, adding that the lack of implementation still exposed children to sexual molestation and abuse by the people who should protect them.
"Sexual molestation of children is still on the rise. That means the aim of passing the bill is defeated. It is so easy to pass bills into law but implementing them is a problem.
"Until we set precedence and clear cut cases where people are actually penalised, we cannot achieve anything.
"Everyday, we hear how law enforcement agents arrest one child molester or the other but after that we rarely hear what kind of punishment these people receive.
"When we do not see these people serving the punishment they deserve for their crime then there is nothing that will stop others who are thinking of committing this same crime from doing so," she said.
Irom, who recalled the case of a lady whose husband had allegedly poured hot water on her leading to her death, said that the husband was yet to be punished for his crime.
According to Irom, there is need to sensitise and enlighten the men on the implications of seeing children as sex objects and the women folk as tools to be used, mistreated and discarded at will.
She said that the men were responsible for nurturing, educating and providing for their children and family, adding that the inability of some men to see women as partners was largely the reason for most crimes.
"How many women do we have as legislators, police officers and enforcement agents?
" There is need for advocacy visits because even though we cannot do without the men we need to sensitise them because these crimes are committed by men.
"Although there are many men who would condemn these acts perpetrated by other men there is still the need for us to move from talk to action, "she added.
The president of the group said that due to poor economic condition of most families, the women were forced to become "bread winners", adding that such situations kept them away from their children for long periods.
Irom said that children in such homes were likely to become victims of abuse and molestation either by other family members or helpers.
"In a bid to work and make ends meet for the family and take care of the children, these acts are committed in their absence. You leave your daughter or son in the hands of a maid, cousin, uncle or even father who may end up molesting them.
"Because you are not there round the clock to monitor your children, they become vulnerable and are exposed to such ordeals.
"Many women are forced to become bread winners of their families because the men are not playing their role as head of the family," Irom said.
She therefore advised that women be better empowered as this would enable them have more time to personally monitor and take care of their children minimising chances of crimes against children.
Irom called on civil society organisations and NGOs working to ensure the protection of rights of children including girls to come together and find more stringent ways to achieve total protection of these groups in the society.
"I think we also need to see the speaker of the house of representatives, honourable members and female legislators and let them know that some of the bills they pass do not achieve the desired result.
"We need to let the speaker know that he has a responsibility not only to ensure passage of bills but also their implementation.
" The truth is that some of them do not even know why they are there they collect millions in allowance while citizens are suffering, rights are being violated, women and children as little as two years are harassed or raped every day.
"In a bid to be proactive, we need to be objective too, " she said.
NAN recalls that the senate on June 3, passed the Sexual Offenses Bill 2015, which prescribes life imprisonment for rapists and those who have sexual intercourse with children less than 11 years.
According to the bill, rapists and those who sexually abuse children will bag life imprisonment while other sexual offenders will also be sentenced to serve various prison terms.
Some of the sexual offenses captured by the bill include: gang rape, lacing drinks with drugs with intent to sexually abuse, deliberately infecting partner with HIV and other diseases.
Others are child sex tourism, sexual harassment and prostitution of persons with mental disabilities

Load more