Funsho Arogundade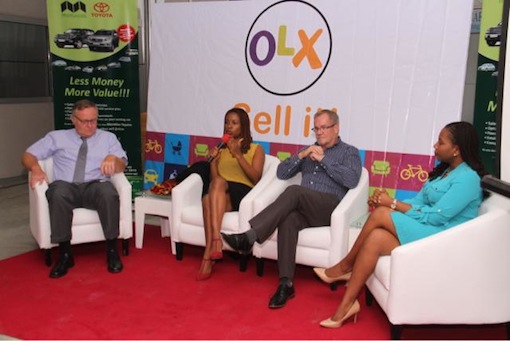 Nigeria's leading online classified ads platform, OLX, recently announced its partnership with Mandilas, one of the leading players in the auto industry in a strategic relationship that will offer users on the OLX platform free vehicle valuation and diagnostic services.
Lola Masha, OLX country manager, while speaking at the press conference, stated that the partnership between the two trusted brands is truly "one of a kind".
She noted that this will reinforce OLX commitment to enhancing its users experience on the platform and also provides a nationwide reach for Mandilas.
"The collaboration with Mandilas validates the effectiveness of OLX as a platform with a wide range of vehicles where buyers can find great car deals and trade with trusted sellers," Masha said.
The OLX boss disclosed that the partnership will offer eligible users who post their cars for sale on the OLX site an opportunity to have their cars screened and evaluated for free. At the end of the screening, the user will get an evaluation certificate from Mandilas that will state the current market value of the car as well as the condition of each part of the car.
While expressing delight working with OLX, Stephen Gladwin, General Manager, Mandilas, stated that the partnership with OLX will help build trust amongst Nigerians who are in the market to buy or sell their used cars because of the certificate they get at the end of the screening process.
"Over the years, Mandilas has built a reputation of providing unrivalled service in the auto industry. We are excited about the partnership with OLX, the number 1 online classified site in Nigeria. OLX has provided a platform where users can feel safe buying and selling used vehicles across the country," Gladwin said.
He continued: "This will benefit both the buyer who is worried about the worth and condition of the car they want to buy and the seller who is not sure of the monetary value of the car."
Mandilas will also list its vehicles on the OLX platform in an effort to attract buyers from across the country.