Funsho Arogundade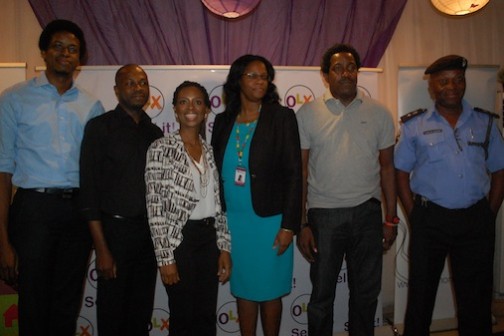 OLX, Nigeria's leading online classified platform has partnered with Mobile Monday Nigeria, MoMo, a global community of mobile industry developers and designers to organise a conference themed "Making E-commerce more secure in Nigeria".
At the conference where experts shared insights on safety practices in the ecommerce space, Lola Masha; Country Manager, OLX said the partnership with MoMo is to further enhance OLX commitment to keeping the site safe and secure for its users.
Masha also added that OLX has been working closely with the Nigeria Police Force, an effort that has helped the platform to catch two
scammers on the site.
"This shows our dedication to keeping OLX users' safe and ensuring that every user experiences a smooth transaction on the site," she stated.
Speaking on the partnership Chief Superintendent of Police (CSP) Charles Okafor stated that the Nigerian Police Force is actively working with OLX to ensure online offenders (scammers) are caught and brought to justice.
He also commended OLX on their dedication to keeping their site safe for Nigerian citizens.
Also speaking at the event, Jameelah Ayedun, Managing Director, CR Services, described the partnership as a new vista for online retailers in Nigeria.
She said OLX is championing the way by empowering its users to conduct more accountable business transactions. "We are delighted to partner with OLX towards providing a safe and secure way through which more people can transact business online," Ayedun stated.
Other speakers at the event are Ope Adeoye, Manager, Strategy and Alliances, Interswitch, and Femi Taiwo, CEO/CTO INITS Limited.
OLX as a classifieds platform is available in more than 40 countries and over 50 languages. It is an online marketplace to find and sell a wide range of products, including vehicles, electronics, phones and much more.