Eromosele Ebhomele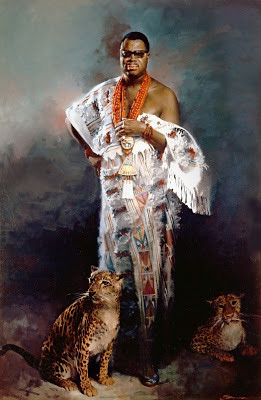 The Afenifere Renewal Group, ARG, on Monday described the late Ambassador Deinde Fernandez as a man who never toyed with the Yoruba tradition.
Fernandez, a Lagosian, died last week.
The ARG, a Yoruba socio-cultural group, called him an illustrious Nigerian and reputable international businessman and diplomat.
"ARG would like to put on record that not only did the late Fernandez have a legacy of philanthropic services rendered to a wide range of institutions across the world, he was definitely a firm believer and promoter of Yoruba traditional institutions and religion which he demonstrated in many unique ways.
"However, his philanthropy is off the public gaze, a deliberate decision of this wonderful and colorful man.
"We must bring to the fore that the late Ambassador Fernandez played critical, significant and enabling role during the emergence of the current democratic republic that Nigeria currently enjoys," the group said.
ARG recalled that during the difficult days of the military era, many members of the business class and political elites distanced themselves from pro-democracy and socio-political activisms and refused all entreaties for support overtly or covertly, but Fernandez stood with the people.
"However, the late Ambassador Fernandez played a behind-the-scene role; he deployed his resources, time and network to strengthen pro-democracy struggles in Nigeria.
"This astute philanthropist believed and supported the Yoruba political viewpoint and struggle as embodied in the Afenifere philosophy.
"This is a lesson that Yoruba Business moguls can and should learn from the late Ambassador.
"Many Nigerians, especially the youths would not know of his contributions to a most enabling unit of the anti-military struggle in Nigeria.
"It is therefore important, as living witnesses, to document this for posterity," the ARG said while condoling with the bereaved family.

Load more