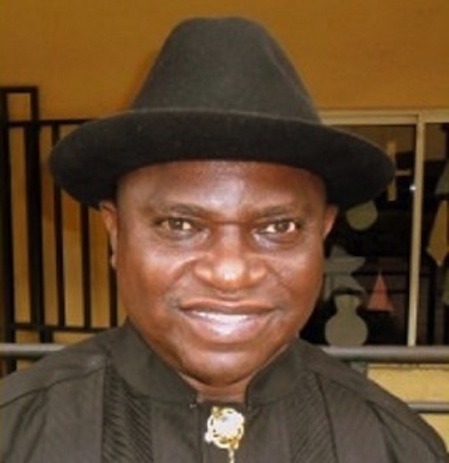 Chief Diekivie Ikiogha, a retired director and one-time adviser to ex-President Goodluck Jonathan when he (Jonathan) was governor of Bayelsa, said his civil service experience gives him the premonition that he's the right man to rescue Bayelsa from its current state.
Ikiogha said this while addressing newsmen after submitting his nomination and expression of interest forms at the party's national secretariat in Abuja, Nigeria's capital ahead of the December 5 election.
"If you know how government works, you'll know that in a state, only the governor gives the direction on state matters while appointees follow directives.
"Some of us have been so critical that we normally disagree with the governors, that is why we've been able to survive in government and that is why we want 100 per cent involvement, no longer an appointee where your advice don't count," he said.
NAN reports that 14 aspirants are contesting for the governorship in Bayelsa.
Similarly, Amb. Emmanuel Otiotio, another aspirant, told newsmen that the state was in dire need of people of integrity.
He said he believes that his highest credential was the fact that he was a born again Christian, who will do the job of governance in the state with fear of God.
While reacting to the insinuations that a particular aspirant bought forms for some other aspirants, he said he was comfortable enough to gather N5.5 million for the forms.
"I will introduce good governance and the proper management of the peoples's resources and bring back the fear of God into governance in line with what President Muhammadu Buhari believes in."
The APC primary will hold on September 15.

Load more