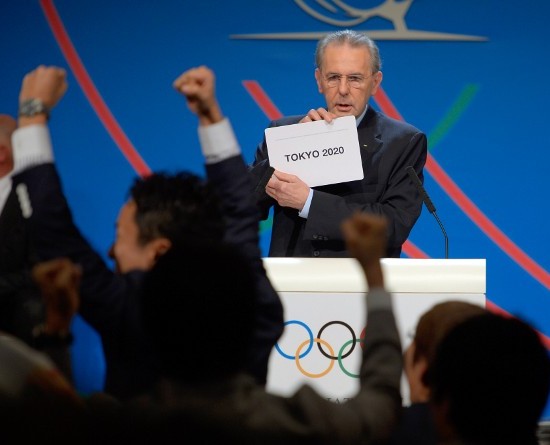 Hamburg First Mayor Olaf Scholz officially signed the city's application letter to bid for the 2024 Olympics and Paralympics Wednesday, along with German Olympic Sports Confederation (DOSB) President Alfons Hörmann.
After being signed, the letter was sent on its way by a relay that included citizens from Germany's second-largest city, as well as Paralympic table tennis player Stephanie Grebe and Moritz Fürste, a member of the victorious German hockey teams at the Beijing 2008 and London 2012 Olympic Games.
It was then handed to Athens 2004 fencing silver medallist Claudia Bokel, also chair of the international Olympic Committee's (IOC) Athletes' Commission, who symbolically posted the letter to her fellow German fencer, the IOC President Thomas Bach.
The letter, which will now be received by Bach at the IOC headquarters in Lausanne, was emblazoned with the words: "IOC, you've got mail".
"I am delighted that Hamburg, on behalf of Germany, is throwing its hat into the ring as a candidate city for the Olympic Games 2024," said Scholz when signing the letter.
"We want to build a sporting stage for an open society and demonstrate that transparent, compact, modern Olympic Games are possible in our city.
"We in Hamburg see ourselves as the gateway to the world, and we would consider it an honour to be the gateway for the world.
"The significance of the Olympic idea extends far beyond sport itself: it is all about international partnership."
Hamburg, which overcame Berlin in a two-horse race to become the German candidate earlier this year, has now met the IOC application-deadline of next Tuesday (September 15).
The city joins other confirmed bidders Budapest, Los Angeles, Paris and Rome in the race for the 2024 Games, with Toronto and Baku still potential additions.
Another critical moment will come on November 29, when a referendum will be held within the city to decide whether to press ahead with the attempt to land the first German Games since Munich 1972.
"Olympic and Paralympic Games in Hamburg in 2024 are an opportunity for us to benefit coming generations," added Hörmann.
"They would be Games in Europe, in Germany, in a cosmopolitan city.
"We invite the international sporting family to get to know our country, which is becoming recognisably more colourful and diverse.
"There is much that is new and surprising to be discovered in the urban region of Hamburg, which is at once steeped in tradition and up-to-the-minute."
The host is due to be selected at the 2017 IOC Session in Lima, capital of Peru.
Load more