Taiwo Adelu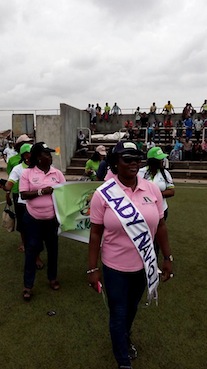 With the successful completion of the group stage of the football event of the ongoing 2015 Lagos NUJ Games, eight teams are in for real battles to decide who play in Saturday's final.
The battles scheduled for the Legacy Pitch of the National Stadium, Surulere, Lagos, will first decide who qualify for the semi-finals after the quarter finals to be played early on Friday, while the semi-final fixtures will take place in the afternoon.
Football team of Complete Sports will play the first first match against Federal Radio Corporation, FRCN, followed by the match between The Source magazine and Lagos Information squad.
Daar Communications will also trade tackles with The Sun, while Silverbird Television, STV and SportsDay will play the last game of the quarter final fixtures.
A few minutes of rest will be observed before the semi-finalists will file out.
According to the fixtures released by the technical committee of the tournament on Thursday, the winners in the match between Complete Sports and FRCN will face Winners of the game between STV and SportsDay.
The second semi-final will be played between winners of the tie between The Source and Lagos Information and the winners of the match between Daar Communications and The Sun.
Meanwhile, track and field events: 100m, 2009 and 4x 100m relay in the male and female categories will take place on Friday.
Tug of war event is scheduled for Friday and Saturday, while marathoners are expected to converge on Costain area of the state as early as 7 am for their race which will terminate at the National Stadium.
The football final will hold on Saturday with a ceremony to end the 10th edition of the Lagos NUJ Games sponsored by Med-View airlines.