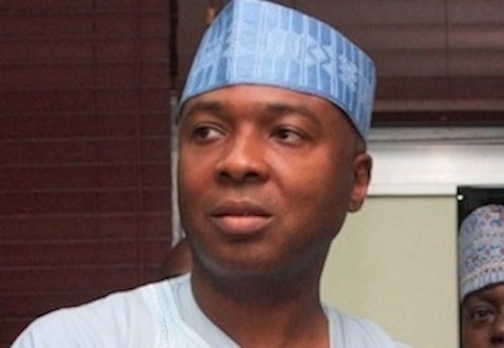 Nigeria's Senate President and former governor of Kwara State, Bukola Saraki, will begin a fresh bid to get himself out of corruption claims filed against him by the The Code of Conduct Bureau (CBC).
The CBC slammed a 13-count charge of corruption on Saraki, whose wife, Toyin had to answer for corruption allegations at anti-graft agency, Economic and Financial Crimes Commission in July.
In charge number ABT/01/15, dated September 11 and filed before the Code of Conduct Tribunal, Saraki is accused of offences which include anticipatory declaration of assets, false declaration of assets in forms he filed before the Code of Conduct Bureau while he was governor of Kwara state.
According to the charges, obtained by online news outfit, PREMIUM TIMES Wednesday morning, the Senate President is also accused of failing to declare some assets he acquired while in office as governor.
Among other offences, including allegedly acquiring assets beyond his legitimate earnings, Saraki is also accused of operating foreign accounts while being a public officer – governor and senator.
The offences, the charge said, violated sections of the Fifth Schedule of the Constitution of the Federal Republic of Nigeria 1999, as amended.
Saraki is also said to have breached Section 2 of the Code of Conduct Bureau and Tribunal Act and punishable under paragraph 9 of the said Fifth Schedule of the Constitution.
The charges were prepared by M.S. Hassan, a deputy director in the office of the Attorney General of the Federation. It is not clear on Wednesday morning whether the document had been served on Mr. Saraki, Nigeria's number three man.
Read full charges below: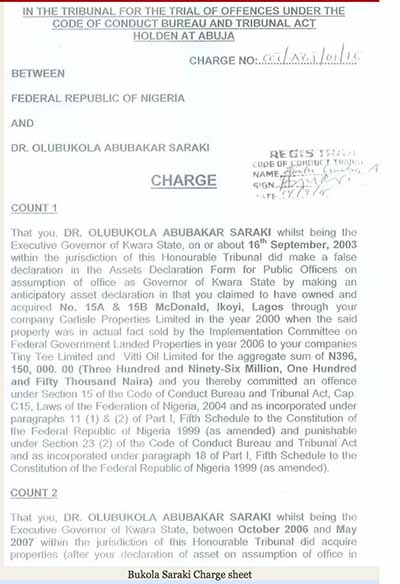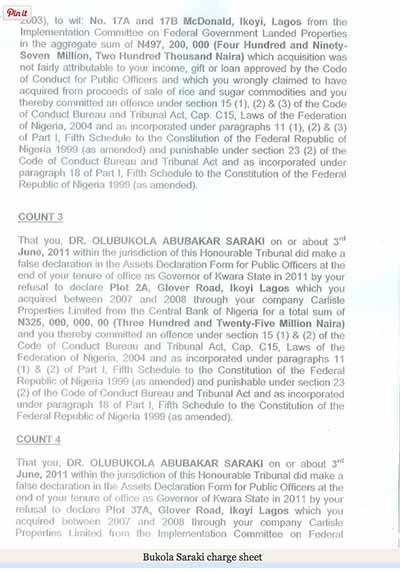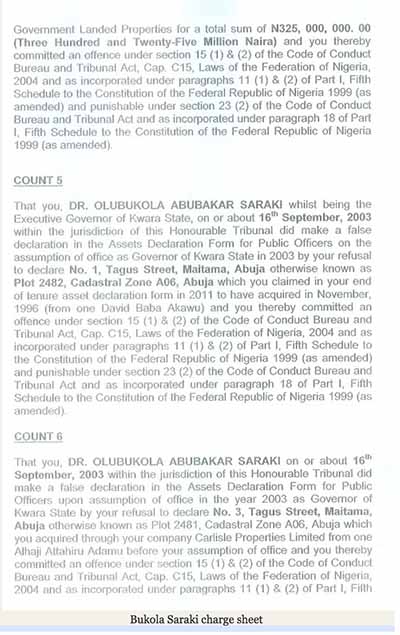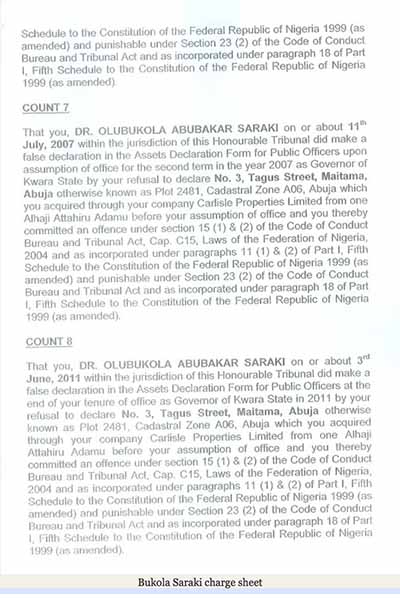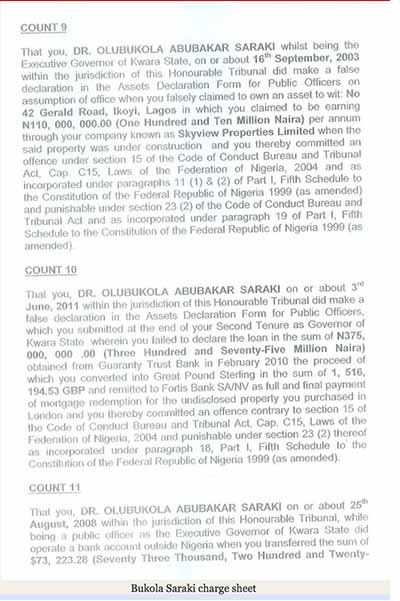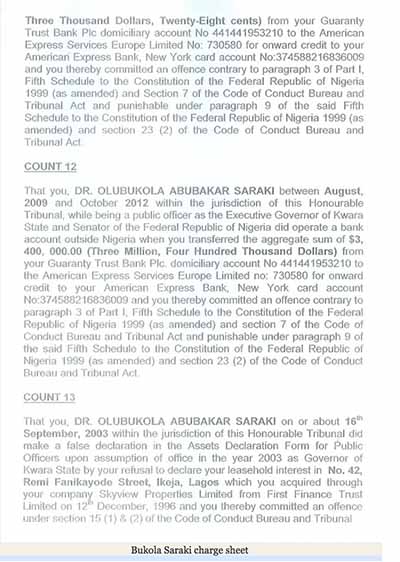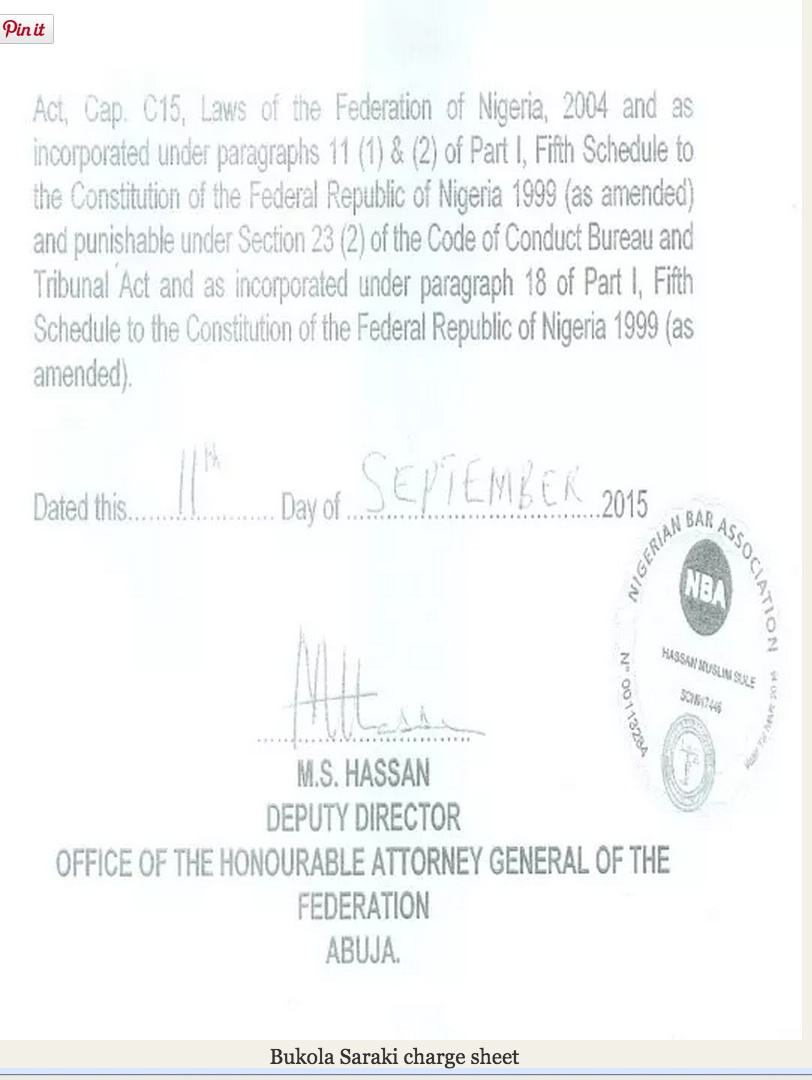 Culled from PremiumTimes

Load more