Eromosele Ebhomele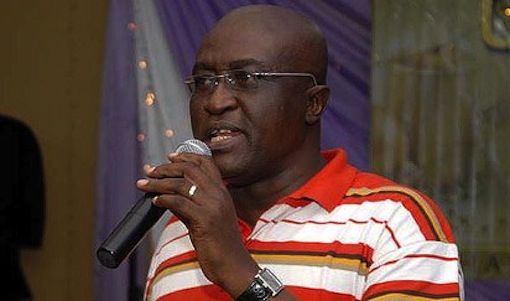 Nigeria will be 55 years old on Thursday, but Tony Uranta, a former member of the National Dialogue Committee and Sec­retary of the United Niger Delta Energy Development Security Strategy, believes there are a lot of challenges still steering the country in the face.
Uranta, who also took a look at what he called recent gaffes by the President Muhammadu Buhari-led government of the country, advised that Nigerians must now begin to look beyond various sentimental considerations if the country must function well for the good of its citizens.
"As an imperfect member of this less than perfect human race, one empathizes deeply and sincerely with all other specimens of humanity, especially those who may be inadvertently misled by others into thinking that they are infallible or that admitting to errors is in any way belittling," Uranta said Tuesday morning.
"As a truly patriotic Nigerian who ardently loves his nation, and daily prays that President Muhammadu Buhari succeeds in changing the negative trajectory that corruption, mediocrity and loss of positive values have forced this country into, one cannot remain silent in the face of certain new trends that could threaten the very fabric of Nigeria's survival as more than just a geographical entity united in spite of its many centripetally-evolving diversities, yet still developing more at pace with its God-endowed resources, than it is today.
"For example, Nigeria just lost over sixty of her citizens in a tragic accident during the just-ended Hajj in Mecca, yet this nation has not corporately mourned them in any way.
"Our President just suffered a series of avoidable diplomatic gaffes at the ongoing United Nations General Assembly, and we are still being assailed by a deluge of cheap spin and buck-passing that insults our intelligence.
"A relentless genocidal action is being carried out in the Middle Belt (and, is overflowing southward!) by averred cattle herdsmen, yet there has been no firm national security action taken manifestly against it.
"The economy is in shock following a series of oil revenues downturns, foreign exchange policies fallouts, absence of a holistic economic strategy revelation from Abuja, and the absence to date of a sense of urgency in creating the Presidential Team to run the nation," Uranta stated while noting allegedly that President Buhari has affirmed a preference to work with cronies and people from certain parts of Nigeria and "truly intends to wield a putatively punitive rod against those sections of the country that voted less for him during the General Elections much earlier in the year."
He lamented that trends like the ones he noted are not conducive for the accepted national aspirations of equitable economic development, democratic politics and social justice driven by the constitution and the respect for rule of law,
He urged the President Buhari to see himself as leader of the whole nation, and "publicly affirm his openness to civil, public critique-ing by the diverse elements of national and global civil society, for this inchoate body of 'the Peoples of Nigeria', even more than the opposition political parties, must become the 'Ultimate Ombudsman for Nigeria', going forward.
"All Nigerians are, henceforth, enjoined to look beyond petty agenda and embrace the 'Common Good spirit' of sincere nationalism and patriotism that must be exhibited if Nigeria must progress as one happy united family with accommodated diversities," Uranta said.

Load more