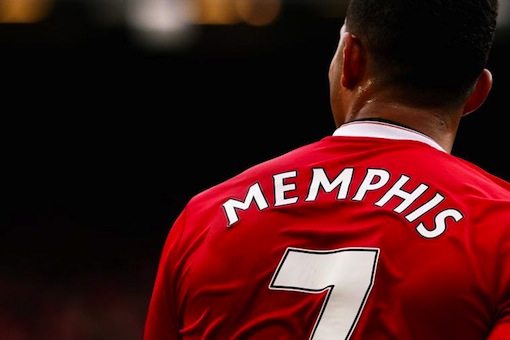 Football shirt experts Kitbag (via the Express) have released a list of the top-selling replica jerseys in the game, and while the top two spots don't surprise, a new face comes in third.
Manchester United's Memphis Depay is the top-selling Premier League shirt. In third place overall, he comes in behind Lionel Messi and Cristiano Ronaldo, of course, at first and second respectively.
The Dutchman's team-mates Bastian Schweinsteiger and Wayne Rooney also make the top 10, as do rivals from Arsenal, Chelsea, Liverpool and Manchester City.
Barcelona's Neymar is the only other non-Premier League star on the list, at No. 7.
Here's the full list:
Lionel Messi (Barcelona)
Cristiano Ronaldo (Real Madrid)
Memphis Depay (Manchester United)
Bastian Schweinsteiger (Manchester United)
Eden Hazard (Chelsea)
Wayne Rooney (Manchester United)
Neymar (Barcelona)
Sergio Aguero (Manchester City)
Alexis Sanchez (Arsenal)
Philippe Coutinho (Liverpool)

Load more