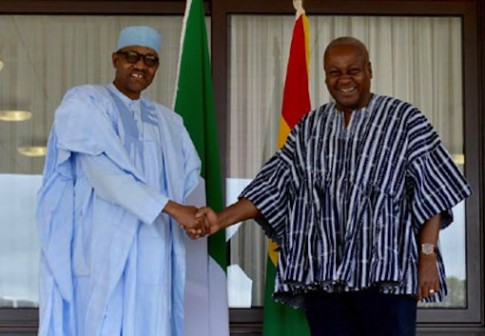 Nigeria will delay a plan to drastically cut gas exports to Ghana from Friday while the two sides hold emergency talks over an outstanding debt of $181 million, the West African Gas Pipeline Company (WAPCo) said.
Ghana already faces electricity blackouts and the threat to cut supply by 70 percent could have worsened the problems and presented an extra headache for the government.
Ghana's Minister for Power Kwabena Donkor led a government delegation to Abuja that began talks on Thursday with N-Gaz, a Nigerian consortium, and other stakeholders in a bid to avert the threat, said Harriet Wereko-Brobby, WAPCo spokeswoman.
"By next week we are expecting a way forward," she told Reuters. "There appears to be a will by all the parties to resolve the issue without the flow of gas being cut off."
Power cuts have raised the cost of doing business and angered voters at a sensitive time for President John Mahama's government ahead of what is expected to be a tough re-election battle next year.
Mahama has vowed to end the power cuts by the start of next year and Donkor has said he would resign if the problem has not been fixed by then.
Reuters

Load more