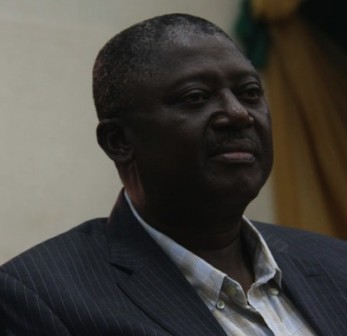 As Nigerian Golden Eaglets get set for their second match of FIFA U-17 World Cup against the hosts, Chile on Tuesday, the team have been charged to repeat the winning stride which saw them beating USA on Saturday.
Nigeria, the reigning U-17 World Champions, began their title defence on the right footing after taking down USA 2-0 to put them on top of Group A last weekend.
Leading sports betting company, Winners Golden Bet, believes the Coach Emmanuel Amuneke tutored side have what it takes to secure the maximum points from the game against Chile at Estadio Sausalito Vina del Mar by 12 midnight Nigerian time (8pm Chilean time).
General Manager of the company, Ayowole Sajimi, said in a press statement that soccer loving Nigerians are not only looking forward to the Eaglets winning the match against the hosts, but they want the team to defend the title very well and bring the World Cup back home.
"The Eaglets have started this year's World Cup on the right note. This has given us the confidence that the team are capable of defending the title won in the United Arab Emirates. We don't see the Chileans posing any problem in our quest to qualify from the group stage," Sajimi said.
The Chilean team played 1-1 game in their first match of the World Cup against Croatia on Saturday.
"Winners Golden Bet is calling on the Golden Eaglets to go all out for victory against Chile on Tuesday as this will guarantee their progress to the next stage of the ongoing U-17 World Cup. We are also calling on soccer loving Nigerians to keep on supporting the team in their prayers, " said Sajimi.
Winners Golden Bet is a strong supporter of Nigeria Football with active sponsorship of the annual Lagos FA Cup and other competitions that have positive impact on the development of Nigerian youth.

Load more