Cyriacus Izuekwe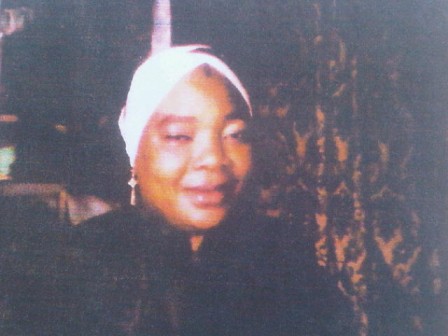 Cyriacus Izuekwe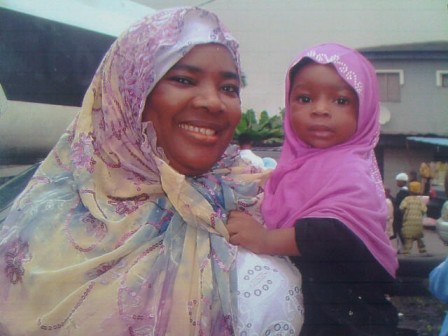 Alhaji Shamsideen Adebimpe has been left in the lurch after his 44-year-old pregnant wife, Mrs Hajia Abibah Anike Adebimpe, dumped him and eloped with her lover and their only daughter to the United States of America.
According to her husband, she changed her identity and obtained travel documents and travelled abroad with his daughter without his knowledge.
The woman reportedly packed all her properties when Adebimpe was not at home at their Adebimpe Avenue home, Council bus stop, Idimu and left.
She later informed him that she had quit the marriage and had joined her lover in U.S., adding that she never loved him in the first place despite the fact they lived together for several years as husband and wife.
Adebimpe said she informed him that he should forget the pregnancy and their daughter as she has given it to her lover who has equally accepted to foster both the baby and pregnancy.
An embittered Adebimpe said when he married Abibah in 2008 according to native law and customs and performed their Muslim rites the same year, he did not know she had another man outside her matrimonial home.
He said she got pregnant and gave birth to a baby girl named Nimotalai Adunni in August 2013 after she registered and attended ante-natal care at Igando General Hospital.
She was later delivered of the baby at a private hospital.
He said with the latest development, he was at a loss over the paternity of the baby and pregnancy.
Jolted by her wife's action, Adebimpe wrote a petition to the Nigerian Immigration Service and American Embassy in Nigeria, seeking for their intervention to bring back her daughter from the United States.
In the petition dated 13 October, 2015, titled 'A Case of Eloping, Abduction and Child Trafficking', Adebimpe alleged that Abibah deceived him into marriage without knowing that she had unholy and devilish mission and tried several times to dupe and swindle him to no avail.
He said she went and obtained International Passport for her daughter without his consent and when he discovered, she moved out of his house and secretly obtained travel documents and travelled to U.S. with his daughter.
Adebimpe said that when he colud not locate her wherabouts after she left his home, he had to traveled to her home town and residence at 17, Ilesanmi Alonge Compund, Iloro quarters, Igbara Oke in Ondo State where her relations informed him that she had travelled with changed identity out of the country.
He said in May 2015, Abibah sent a text message informing him that she had eloped with her lover and was due to deliver by December this year.
He said in the same text message, she informed him that her lover has accepted to adopt his daughter and unborn child when delivered.
Adebimpe noted that she deceived him, Immigration Sevice and US Embassy in Nigeria to achieve her devilish mission.
"It is very obvious that she had not only deceived the US Embassy in Nigeria but also the Nigerian Immigration Service in order to obtain various travel documents for herself and daughter with another identity," he stated.

Load more