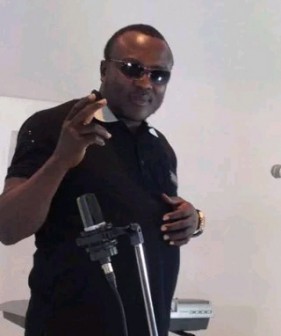 KAYODE APONMADE
Controversial Fuji music star, Saheed Osupa has apologised and reconciled with the Association of Professional Drummers of Nigeria (APDON) Lagos State chapter and his band boys over recent performing fee crisis.
The feud was settled Wednesday, 14 October, 2015 at a reconciliation meeting held at APDON's lawyer's office in Ibadan, Oyo State.
According to Jimoh Ayankojo, governor of Lagos State APDON, "the matter has been resolved as Osupa has apologised to the leadership and members of the association nationwide and recalled his band boys who are expected to resume duty immediately."
He added that four delegates from each state of the federation, the association's national president, Alhaji Abdul Yekeen Aderoju, former K1's lead drummer, Ayankunle and eight representatives from Osupa's band were present at the reconciliation meeting.
Osupa was recently at loggerheads with his 26-piece band and Lagos State APDON over alleged non-payment of performance fee, maltreatment and his (Osupa) resolve not to pay them a dime again..
Also, embittered Osupa petitionned police at SCIB, Panti, Lagos over the issue where he accused Lagos State APDON governor, Jimoh Ayankojo of allegedly threatening his.
This led to the invitation of Ayankojo for questioning and he was later released on bail after several hours.
Efforts to reach Saheed Osupa for comments were unsuccessful as calls to his phone number did not go through.

Load more