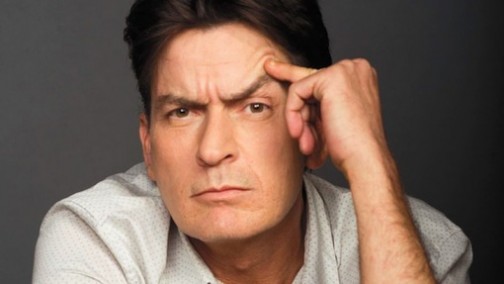 Actor Charlie Sheen will reveal that he is HIV positive in an interview on Tuesday with Matt Lauer of NBC on the Today Show.
NBC touted the interview in a press release as Sheen making a "revealing personal announcement."
But a tabloid claimed on Monday that the 50-year old has been keeping his HIV diagnosis secret for years.
Born Carlos Estévez in New York City, Sheen rose to fame after a series of successful films such as Platoon (1986), Lucas (1986), Ferris Bueller's Day Off (1986), Wall Street (1987), Young Guns (1988), Eight Men Out (1988), Major League (1989), Hot Shots! (1991), The Three Musketeers (1993), The Arrival (1996), Money Talks (1997), and Being John Malkovich (1999).
In the 2000s, Sheen became best known for his television roles. He replaced Michael J. Fox in Spin City and his performance earned him a Golden Globe Award for Best Actor – Television Series Musical or Comedy and then starred in Two and a Half Men which earned him several Golden Globe and Emmy Award nominations.
He most recently starred in the FX comedy series Anger Management, which concluded its 100-episode run in 2014. In 2010, Sheen was the highest paid actor on television and earned US$1.8 million per episode of Two and a Half Men.
Sheen's personal life has made headlines, including reports of alcohol and drug abuse and marital problems, as well as allegations of domestic violence. He was fired from Two and a Half Men by CBS and Warner Bros. in March 2011. Sheen subsequently went on tour.