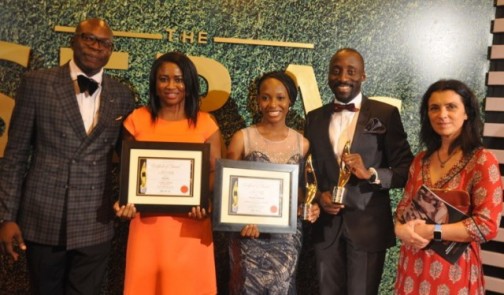 Henry Ojelu
Nigeria most innovative, youth-friendly and customer-friendly telecommunications company, Etisalat, has been acknowledged again for its commitment to Corporate Social Responsibility in the country as it emerged the "Best Company in Education" and "Best Company in the Promotion of Gender Equality" respectively at this year's SERAs awards held in Lagos recently.
The SERAs panel of judges, comprising eminent persons from across the private and public sectors, awarded Etisalat the best company in education for its commitment to Nigeria's educational development including the education of the girl child.
Also considered is Etisalat Cliqlite, an innovative technology driven educational tool that supports learning and development for children and teenagers from 8 to 15 years. The judges also voted Etisalat as winner for the promotion of gender equality in Nigeria through its empowerment of the girl child, a partnership between the telco and African Women Foundation.
Etisalat beat other contenders such as Airtel, Lafarge, Nigerian Breweries and Exxon Mobil in the education and the promotion of gender equality categories.
Commenting on the awards, Vice President, Regulatory and Corporate Affairs, Etisalat Nigeria, Ibrahim Dikko said: "we are delighted at not just winning these awards, but for being at the forefront of impacting the lives of Nigerians in many innovative and positive ways. At Etisalat we are passionate about making life easier for our customers and members of the communities where we do business; this is why we focus on three strategic areas of interventions: education, health and environment."
He reiterated Etisalat's commitment to Nigeria through effective partnership with relevant stakeholders and through the roll-out of more innovative solutions that will impact positively on the overall development of the country.
In addition to the two awards, Etisalat also emerged as the first runner-up in the Overall Winner for 2015 SERAs Awards while CSR Manager, Oyetola Oduyemi was named the first runner-up for the CSR Practitioner of the Year category.
The Social Enterprise Report and Awards also known as the Nigeria CSR Awards recognises the contributions of the most socially responsible organisations doing businesses in Nigeria. SERA seeks to integrate principles and framework of the Global Compact, global reporting initiative, the Sustainable Development Goals and ISO 26000.

Load more