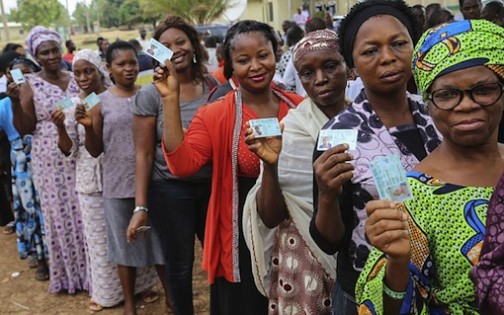 Accreditation commenced early in some polling units in Saturday's governorship supplementary election in Kogi with voters turning out for the exercise.
NAN reports that the exercise started at Oke-Egbe, Unit 8 (Arigidi-Okefiran Okedisin) in Yagba West Local Government Area at 8:00 a.m. with the Card Reader functioning well.
The officials of the Independent National Electoral Commission (INEC) had arrived the polling unit as early as 7:10 a.m.
NAN reports that the supplementary election in the Yagba West Local Government Area only holds in Ward 01 (Oke-Egbe), Unit 8 (Arigidi-Okefiran Okedisin) in Egbe.
The atmosphere was calm and peaceful as voters were on queue waiting for their turn to be accredited.
Also in Kabba/Bunu and Ijumu local governments, electoral materials arrived in Odo-ape, Ayetoro-kiri and Gbede wards on time.
Accreditation had begun in these areas on time, but there was very low turnout of voters as very few persons were seen at the polling units.
One of the people interviewed at Odo-ape, Mr Sunday Adeyemi, said he would not vote because he believed the election had since been concluded on November 21.
Similarly, Mrs Mary Owohunwa said she was boycotting the poll because she was not happy with the "ugly events that unfolded over the November 21 election".

Load more