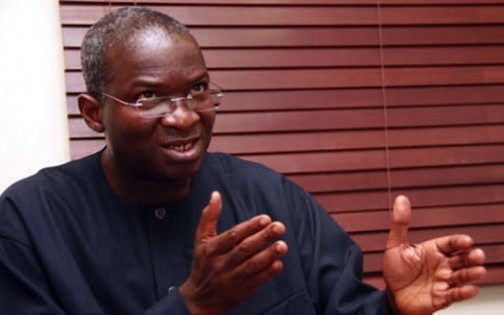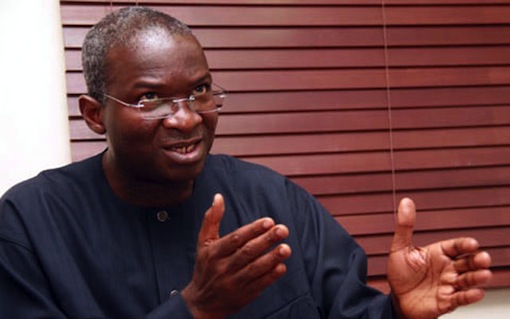 fashola
The affable minister of power, works and housing, Babatunde Fashola, has explained to Nigerians why it is necessary to jerk up the tariff for electricity. But he didn't talk about the fixed charge which all Nigerians have been kicking against since the privatization took place. The fixed charge is now seen as FG-regulated fraud.
It makes the DISCOs not to be serious with the business of improving power supply, as cheap money enters their pockets on a monthly basis. I give an example : If 50 million Nigerians are using pre-paid meters, they pay N750 to the DISCOs monthly, that is N750 x 50,000 000.
A consumer who wants to recharge his or her prepaid meter with N4,000 gets units worth N3,250 as N750 is forcefully deducted from the amount presented for the recharge. If there is equipment failure such as a broken down transformer for six months, whenever the affected consumers want to recharge after restoring power, the fixed charge must be paid for the six months that power was not supplied. Is this not a fraud? If not that many Nigerians don't know their rights, this can be argued in the court.
NERC has said that consumers should not pay fixed charge if they don't have electricity supply for 14 days in a month. How do consumers prove to the cashier in the bank that power was not supplied for 14 days? It is now very obvious that Nigerians are paying for staying in darkness!
The fixed charge was imposed on Nigerians by the immediate past government in favour of its cronies who acquired the DISCOs. The regulatory body, NERC, was appointed by the former regime to be in an unholy alliance with the largely ineffectual DISCOs to perpetrate the fraud.
It is strange that the new government is still maintaining the status quo. Then where is the 'CHANGE'? The fixed charge should please be abolished or embedded in the tariff.
Some of the DISCOs have formed the habit of switching off power so that they pay less to the GENCOs at the detriment of consumers who pay outrageous estimated bills and unholy fixed charges.
It is imperative that the Honourable Minister looks into these issues dispassionately before approving the new tariff.
Terry Andrews Odisu wrote in from Warri

Load more