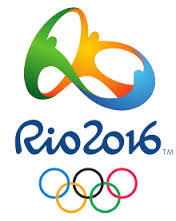 The Head Coach of the Nigeria Deaf Football team, Kamiludeen Banjo, said on Monday that a lack of funding was hindering the team's preparation for the Deaflympics Games, slated for Samsun, Turkey this year.
Banjo told the News Agency of Nigeria (NAN) in Lagos that a lack of funds was hindering the team's preparation for the qualifiers.
The coach said that although venue and date were yet to be announced for the qualifiers, failure to participate in the qualifiers might affect Nigeria participating in the Games.
According to him, earlier preparations, including participation in the qualifiers will boost the team's chances to qualify for the event.
He solicited the support of corporate bodies and individuals to enhance the team's preparation.
"Funding has always been a major challenge for deaf football and deaf sports in general.
"We ought to have started preparation by now to increase our chances of qualifying for the 2017 Deaflympics in Samsun, Turkey.
"We don't want to be caught unaware, that is why I'm appealing to the government and private sector to help these athletes in any way they can.''
He also urged the Minister of Youth and Sports, Solomon Dalung, not to go back on his promise to include deaf sports in the National Sports Festival.
NAN reports that Dalung, during a facility inspection of the National Stadium, Lagos promised to include special sports in the festival.
Deaf sports were excluded from the recent festivals but might be included in the upcoming ones based on the minister's promise.