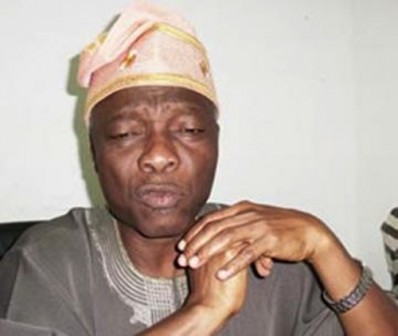 Pan-Yoruba socio-political group, Afenifere Renewal Group [ARG] has commended Alayeluwa, the Ooni of Ife and Alayeluwa, the Alaafin of Oyo for the restoration of brotherhood between them.
In a press statement signed by its national chairman, Hon. Olawale Oshun, the group said "no news has gladdened the heart of all Yoruba people at home and in the diaspora in a long while like the visit of His Imperial Majesty, Oba Adeyeye Ogunwusi to His Imperial Majesty, Oba Lamidi Adeyemi III on the occasion of the latter's 45th coronation anniversary."
In the statement, ARG proposed an annual holding of Yoruba traditional rulers conference while noting that Yoruba nation is blessed with several powerful kingship dynasties and this should count for strength, pride and versatility of Yoruba people.
"To further reinforce this renewed brotherhood among our Royal Fathers, ARG proposes the resuscitation of Yoruba Traditional Rulers Conference as a platform to revive and re-engage our traditional institutions, whilst making regional socioeconomic developmental integration the Conference's main policy and advocacy agenda," the statement said.
"This is a project that ARG has been silently pursuing in the last few years and which has been broached to a number of frontline monarchs. ARG believes that the coming together of all our Royal Fathers under a unifying framework and defined intent will reinforce this newfound unity of purpose and promote our unity, identity and history as a people.
"ARG warns those who had benefitted and hope to continue to do so knocking a supremacy mirage amongst our leading traditional institutions to learn from the humility of these two great monarchs who demonstrated clearly that greatness does not lie in mischief and pettiness.
"We must therefore stop any futile comparison for which no basis or criteria exist. Rather, we must as a people celebrate our collective ancestral greatness built on our unique culture and values."