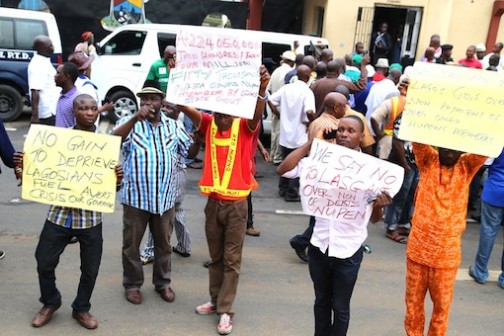 The Lagos State Government on Tuesday said it would not succumb to the attempt by the Nigeria Union of Petroleum and Natural Gas Workers (NUPENG) to blackmail it into paying a questionable N224 million debt.
The reaction of the state government comes after a warning protest by the workers who threatened to strike if the state fails to oblige their request.
Here's a video as well as pictures of the protest that took place at the Lagos State secretariat, House of Assembly and Governors Office.