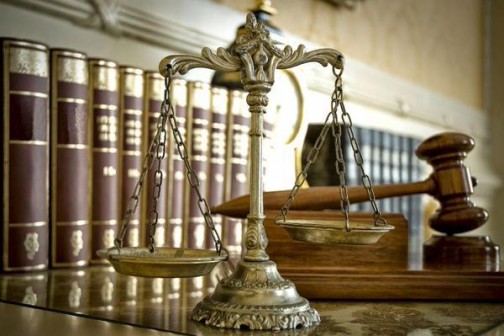 A dismissed Naval officer was on Thursday sentenced to four years imprison after pleading guilty to illegally escorting contrabands from Seme Border to Lagos to evade customs duty.
Chief Magistrate, Mrs Oluwadamilola Olanipenikun of the Ikeja Chief Magistrates' court found Amadu Usman guilty of impersonation, unlawful possession of Navy uniforms and using same to cheat for personal gains.
"Based on your confessional statement and facts presented before the court, it has been proven that you deliberately and unlawfully kept the property of the Nigerian Navy for personal gains.
"The law stipulates that even as a serving officer of the law, you must not use your position or uniform to cheat for personal gains.
"The sentence is a total of four years imprisonment, that will be served consecutively, starting from today," said Olanipekun.
The prosecutor, Insp. William Ologun, had earlier told the court that Usman committed the offence on October 10, 2015.
According to the prosecutor, Usman wore the complete uniform of an officer of the Nigerian Navy and deceitfully escorted vehicle carrying contraband goods from Seme to Lagos, to evade customs duties.
"Usman was arrested at Costain area in Surulere, Lagos by members of the Police Anti-Extortion Patrol Unit on duty in the area, wearing complete uniform of the Nigerian Navy.
"He confessed to have been dismissed from service in 2009, but had kept the uniform to make ends meet," Ologun said.
In his plea for mercy, Usman asked the court to temper justice with mercy, saying that he had learnt his lesson, having been in prison custody for the last three months.