WATCH VIDEO HERE: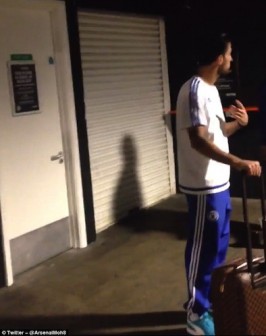 A steward was sacked by Chelsea for calling former Arsenal captain Cesc Fabregas a 'snake'.
A video of the Stamford Bridge incident, which took place earlier this season, emerged online on Friday and Chelsea confirmed action had been taken against the steward.
'You're a snake, you're Arsenal, what happened to you?' the steward says to the Spain midfielder in the eight-second video, which has been widely shared on social network sites.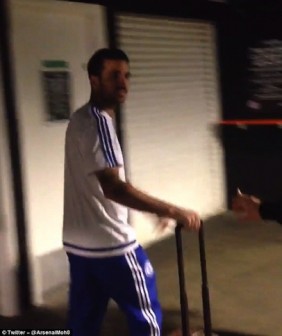 The altercation was shared by ArsenalFanTV regular Moh Haider, who claimed he was given permission to share the incident by the steward in question.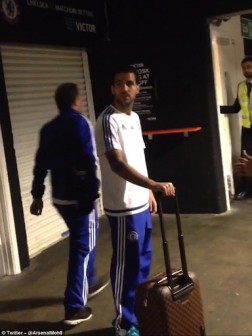 He tweeted a preview of the video before promising to share the full incident if it reached 1,000 re-tweets.
The tweet promptly reached that mark within a matter of hours and has spread like wildfire on the social media site.
The Spanish World Cup-winner is due to come up against his old club on Sunday, making the timing of the video that bit spicier.
The 28-year-old made 503 appearances for the Gunners after joining their academy from Barcelona as a 15-year-old in 2003.
He was the club skipper before re-joining his boyhood club in the summer of 2011.