Eromosele Ebhomele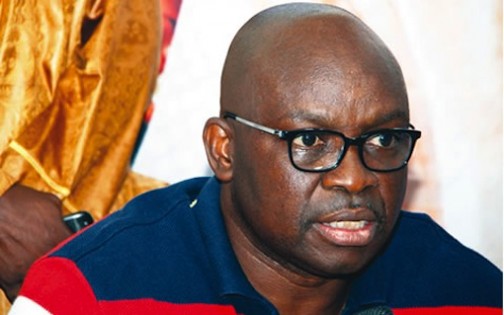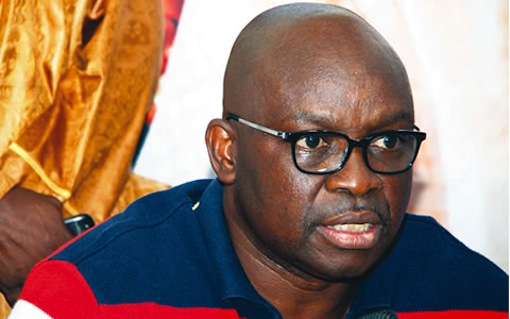 None of the Nigerians indicted in the halliburton and Siemens bribery scandals should be spared prosecution by the Nigerian government, Governor Ayodele Fayose of Ekiti has warned.
Fayose gave the warning on Wednesday asking the Federal Government to do more than just talking about whether or not the Halliburton and Siemens corruption scandals will be reopened.
Fayose said President Muhammadu Buhari should dis-abuse the minds of Nigerians who believed that his fight against corruption was selective and political by going ahead to try those indicted in the Halliburton and Siemens scams.
It is believed that notable Nigerians were indicted in the bribery scandal and while commending the Federal Government for declaring that the case was not closed, Governor Fayose reminded the government that many people have been jailed in other countries, especially the United States over the scandal while investigations had been concluded in Nigeria with those alleged to be involved questioned by the Economic and Financial Crimes Commission, EFCC.
Speaking through his Special Assistant on Public Communications and New Media, Lere Olayinka, the governor said those indicted should be prosecuted.
"As it still appears, the statement made by the Federal Government on the Halliburton and Siemens corruption scandals may not be more than another decoy to shift the attention of Nigerians from the selective nature of President Buhari's fight against corruption," he said.
Fayose described the publicised arrest of President Buhari's associate and All Progressives Congress (APC) Chieftain, Jafaru Isa, and his reported refund of N100 million to the EFCC as "the first trick used by the Federal Government in its attempt to deceive Nigerians into believing that the fight against corruption was not selective.
"Like I have maintained, I do not buy into the EFCC story of Jafaru Isa's refund of N100 million because it raises more questions than answers and I am also seeing this talk by the Federal Government about reopening of the Halliburton and Siemens scams as an aftermath of the failure of the Jafaru Isa's stunt to achieve the desired result.
"This is because unlike the arms deal that the EFCC is investigating, the Halliburton and Siemens scams have been investigated both in Nigeria and in the other countries. None of the top Nigerian culprits implicated in the $1.5 billion bribery scandal had been questioned and put on trial in Nigeria while others from other countries were already serving various jail terms.
"Therefore, reopening the Halliburton and Siemens scams should be immediate and total. It should not be another decoy to deceive Nigerians by giving the impression that the anti-corruption war is not targeted at those opposed to President Buhari in the Peoples Democratic Party, PDP, and his own party, the APC.
"Also, the president should go a step further by directing the EFCC to investigate the many petitions written against those who financed his election and other chieftains of the APC, including Ministers serving in the government currently.
"Until those alleged to be involved in the Halliburton and Siemens scams and those who financed the President's election with public funds are charged to court, Nigerians will be right in believing that the fight against corruption is only an instrument of settling political scores."