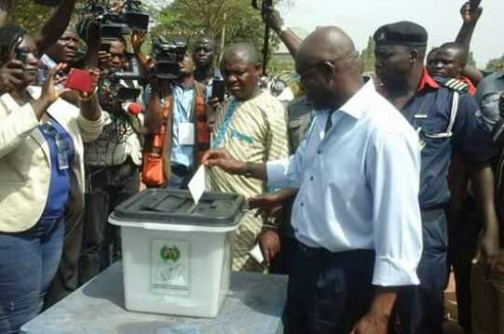 Senator David Mark has won his fifth term back to the Nigerian Senate.
The Independent National Electoral Commission declared this morning the former senate President winner of the Benue South rerun election held,on Saturday.
In the collated result announced, Mark, representing the Peoples Democratic Party won 84,192 votes while his younger challenger, Daniel Onjeh of the All Progressives Congress (APC) got 71,621 Votes.
Mark won in five local governments, while Onjeh won in four.
Since 1999, Mark has been the Senator representing the district in central Nigeria.
Onjeh, a former student union activist and newspaper publisher challenged Mark's victory in the 28 March election last year. AN appeal court ordered the fresh election.