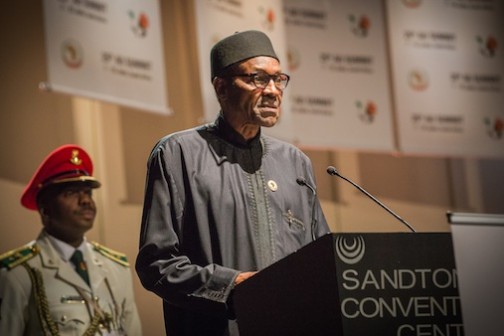 President Muhammadu Buhari is expected to deliver a keynote address at the two-day National Economic Council (NEC) retreat scheduled to hold next week.
According to a statement issued by Laolu Akande, the spokesperson to Nigeria's vice president, Prof Yemi Osinbajo, the retreat is not an emergency national economic conference.
"The National Economic Council, NEC, will hold a two-day retreat next week beginning Monday, March 21 to March 22. President Muhammadu Buhari will deliver the keynote address during the formal opening session on Monday morning," the statement read.
"Vice President, Prof. Yemi Osinbajo, SAN, (as Chairman of NEC, an advisory body to the President) would preside over the retreat with governors from the 36 states of the federation attending, including the Central Bank Governor and the Budget & Planning Minister among other top government functionaries.
"The objective of the NEC Retreat is to provide a forum for in-depth discussions by NEC members of the policy actions that the States and the Federal Government can consider in order to stimulate local production, cut costs and enhance public revenues among other measures to stimulate the economy.
"Contrary to suggestions, the Retreat is not an emergency national economic conference. The idea was mooted at the last regular NEC meeting in January, where members requested an intensive session to review economic trends and evolve strategies to cope."