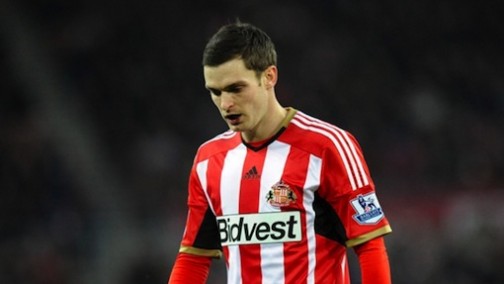 Footballer Adam Johnson has been sentenced to six years for grooming and sexual activity with a girl aged 15.
Sentencing the ex-Sunderland player, Judge Jonathan Rose told him he had abused a position of trust and caused his victim "severe psychological harm".
The judge told Johnson, 28, he had engaged in sexual activity with her knowing she was under 16.
Bradford Crown Court heard the sexual abuse happened in the footballer's Range Rover last January.
Judge Rose told the footballer, who played 12 times for England, that the girl had "suffered severe psychological harm".
He said she had "suffered threats and thousands of abusive remarks" on social media.
Judge Rose told Johnson there had been "an abuse of trust – you are trusted by young fans to behave properly".
He said: "She had only just turned 15 when you began grooming her, because, as you were to admit, you found her sexually attractive."
At the start of his trial last month, Johnson had admitted grooming the girl and one charge of sexual activity. He was found guilty of sexual touching and cleared of one charge relating to another sexual act.
Judge Rose told Johnson he had had "every opportunity" to enter guilty pleas to the charges he finally admitted.
Earlier, Dr Philip Hopley, a consultant psychiatrist giving evidence for the defence, told the court: "This is a man who, at the age of 28, is socially and psychologically immature."
The doctor said he found no evidence in Johnson of an attraction to pre-pubescent children or "sexual perversion".
Det Insp Aelfwynn Sampson, of Durham Police, said: "This is a carefully considered and significant sentence which sends out a clear message.
"Fame, celebrity and a position of power does not give you the right to break the law in pursuit of whatever you desire.
"This girl should have been safe but she was used by the public figure she looked up to most."
Johnson arrived at the court as a line of police officers guarded the front while reporters and photographers waited outside.
The court was told the player had lodged an appeal against his conviction for sexual activity with the 15-year-old girl.
He is due back in the dock this afternoon.
Johnson began his career at Middlesbrough before moving to Manchester City and then on to Sunderland in 2012. He won 12 England caps between 2010-2012.