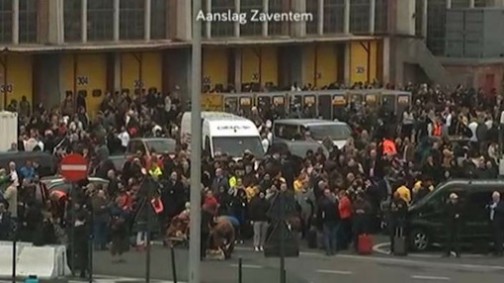 A Nigerian was among the 31 people killed by the ISIS terrorists in Brussels last week Tuesday.
He was identified as Adeoba Moyo.
Hafsat Costello, daughter of the winner of the 1993 presidential election Moshood Abiola, broke the news of the dead Nigerian, said to be a student of Universite libre de Bruxelles.
A hashtag, #AdeobaMoyo is already trending in his name. A Facebook page in his name identified him with the Brussels university and Ahmadiyya College in Agege, Lagos. The page bears no photograph and no single post since September 2014.
In three co-ordinated strikes on 22 March, terrorists loaded with nail bombs attacked Brussels Airport in Zaventem, and the Maalbeek metro station.
In the attacks, 31 people, excluding the three suicide bombers were killed, and over 300 people were injured.
A Liberian woman, 41 years old, on her way to the United States, to attend the funeral of her step father, was also among the dead.
She was identified as Elita Weah.