Taiwo Adelu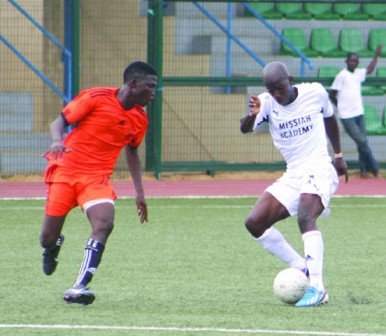 Outstanding players in this year's Lagos FA Cup will be rewarded handsomely by the sponsor of the tournament, Winners Golden Bet with various cash awards.
The sponsor said Thursday that it has raised the bar for the money to be received by the highest goal scorers of both men and women's categories and other individuals in the competition.
The highest goals scorer winner will go home with the sum of N100,000, the best goalkeeper will pocket N50,000, while the Referee of the tournament goes home with N100, 000. The best coach of the championship will be sponsored for a coaching course.
Deji Breecoft, Assistant General Manager of Winners Golden Bet, WGB, said the company decided to give the cash awards in order to encourage the players and other stakeholders as the referees and coaches for them to always give their best.
He disclosed that the eventual winners of men's category will receive the sum of N1 million, the runners up will get N500,000, while the women champions will pocket the sum of N300,000, and the runners up in that category will go home with N200, 000, apart from other individuals' awards for women too.
Meanwhile all the semi-final matches will hold on Friday at Agege Stadium starting from 8am with the women taking the centre stage when the defending champions C.O.D Ladies FC confront Young Talent 99 FC, after which FC Robo Queens will play against Iche T.T Queens football club for a place in the final.
In the men's category, Premier league side, M.F.M FC will tackle Synergy Ultimate FC and C.O.D FC will battle Bridge football club for a spot in Sunday's final holding at the same venue.
Dotun Coker, chairman of the technical committee of the Lagos FA noted that the standard of this year's edition of the WGB powered Lagos FA Cup is very high, expressing satisfaction with the level displayed by the clubs.
He informed that this year's Lagos State FA Cup has been a huge success, hoping that any club that win the tourney will be worthy representatives at the National Challenge Cup Finals.
Load more