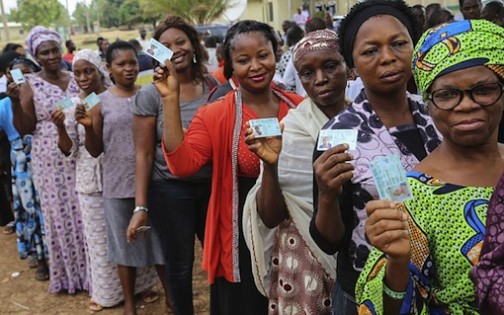 The Ife Central House of Assembly by-election began on time on Saturday but recording low turnout of eligible voters NAN reports.
NAN reports that electoral officers were seen waiting to attend to eligible voters at Falaju Bus-stop polling unit in Ajebamidele Ward as at 8: 30 a.m. The same situation was evident at other centres visited.
At New Garage polling unit in Ward 5, Iremo ward, accreditation and voting started 8 a.m. with few voters exercising their civic responsibility.
Commenting on the exercise, Mrs Akinjide Tayo, an agent of the All Progressives Congress (APC) at the polling unit, described the process as credible, orderly and relatively peaceful.
She, however, expressed her dissatisfaction over the evident apathy among the electorate.
Similarly, a chieftain of the Peoples Democratic Party, (PDP), Mr Tomiwa Eluyera, commended INEC officials for arriving at the voting centres early.
A former Commissioner of Culture in the state, Alhaji Sikiru Ayedun, also expressed delight over the orderliness that characterised the exercise.
The APC chieftain, however, decried the low turnout,of the electorate, noting that they did not place much importance on the exercise.
Ayedun urged political leaders to always sensitise the people on the importance of electing their leaders to make the electoral process more competitive.