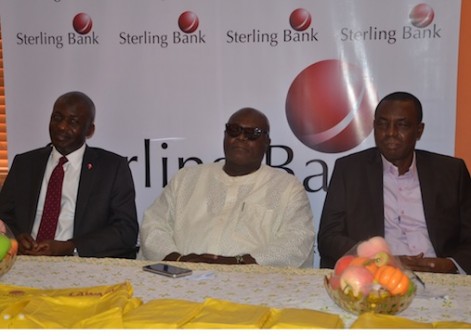 The management of Sterling Bank Plc has restated its commitment to partnering with Lagos Waste Management Authority, LAWMA, in ensuring proper waste management across the state.
The bank's Executive Director, Corporate Banking, Mr. Kayode Lawal, at the renewal of the partnership with LAWMA said the relationship between the bank and the agency had actually come a long way.
Lawal described the bank's partnership with LAWMA as little way of contributing to the environment, adding that, the bank would continue to support the agency's programmes geared towards ensuring that Lagos State remain in an environmentally healthy condition.
Also speaking at an event which was held at LAWMA's headquarters, Ijora, was the agency's Executive Chairman, Mr. Olumuyiwa Adejokun.
He appreciated the bank for their unflinching support in a relationship that has lasted for seven years.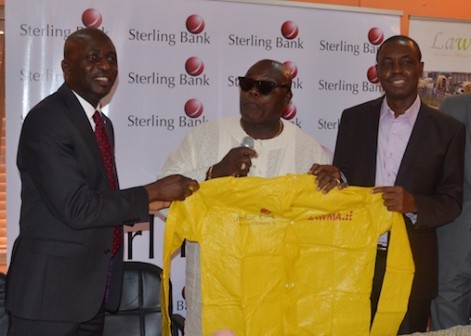 Adejokun who said LAWMA is primarily a regulatory body, added that the agency have to be involved in the day-to-day sanitation of the mega-city, due to the enormity of waste management needs in the state.
"I want to thank Sterling Bank for their support and I assure you that as long as you partner with us, we will tally along with you," Adejokun said.
In his welcome address, the General Manager of LAWMA, Engineer Abdulwahab Ogunbiyi, expressed delight at the commitment shown by the bank towards improving the environment in the state.
Highlight of the event was the presentation of sweepers' rain jackets to the management for use by highway sweepers during the rainy season.
The Corporate Social Responsibility (CSR) drive also included distribution of sanitation kits to street sweepers across the state.
Ogunbiyi urged the bank not to relent in implementing more CSR programmes that will better the lot of the environment and Lagosians as a whole.