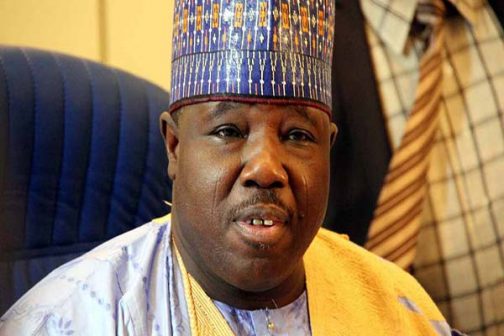 Rep. Johnson Agbonayinma (PDP- Egor/Ikpoba Okha, Edo), said the dissolution of the Peoples Democratic Party's (PDP), National Working Committee was meant to reposition it for 2019 general elections.
Agbonayinma stated this in Abuja on Sunday while reacting to the outcome of the party's National Convention in Port Harcourt on Saturday where the dissolution took place.
He explained that the move would save the party from further crisis and unite aggrieved members.
According to the lawmaker, the decision to put the party first clearly demonstrates that no individual is bigger than the party.
"Alli Modu Sheriff is not the bone of contention; we have put everything to rest.
"Now PDP is set like never before to pilot its affairs and ensure that dividends of democracy are provided to the people.
"It's about the people and not an individual, the faction that had its convention in Abuja also has the right to do so because it is aggrieved.
"Somebody wanted to perpetuate himself and make himself bigger than the party.
"They went ahead to hold their own convention in Abuja and we had our own in Port Harcourt.
"However, everybody can see that we are all agitating for the same goal that is, having a united party that will listen to the voice of the people and a party where the majority will carry the day", Agbonayinma said.
He added that with the majority members having their way through the convention, the party would chart a new course for a rebirth.
"This will bring in young men and women who are able to articulate themselves because if we don't have a country, no need to talk about a political party.
"We must realise that whatever political party we belong to, we owe good governance to the people and that is what is paramount.
He urged the newly constituted caretaker committee members of the party to establish a mechanism that would unite all factions of the party.
Agbonayinma said there was need to bring everybody together and attract new members into the party.
"Every problem has a solution and the best solution the party took yesterday was to dissolve the Exco and start all over again.
"Sheriff has the right to aspire but the people must be the ones to decide who lead them.
"So, the people have decided on how to put the house together."