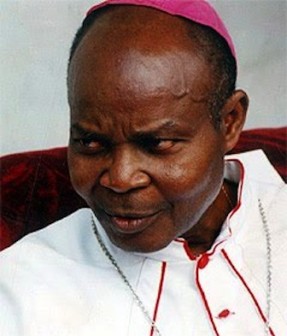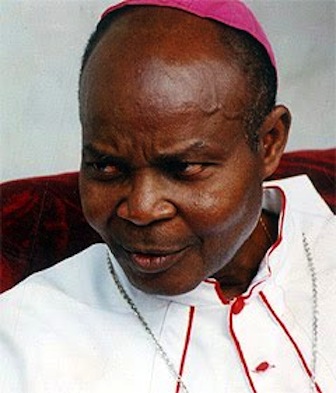 Archbishop Emeritus, Catholic Archdiocese of Lagos, Anthony Cardinal Okogie, has called on President Muhammadu Buhari to quell the agitation for Biafra and address the attacks by Fulani herdsmen on communities in the country.
Okogie made this call in Lagos at a news conference organised as part of activities to mark his 80 years birthday celebration and 50 years priestly ordination anniversary.
The cleric also called on the president to alleviate the sufferings of Nigerians and apply caution in solving the restiveness in the Niger Delta.
He praised Buhari for his commitment to ridding the country of corruption and advised him to be systematic in the fight against the social menace.
"I want to commend the president for his commitment to clean the polity.
"There is also the need for him to be more systematic in the fight so that even after he leaves office the structure in place would make it difficult for corruption to thrive.
"There have been complaints by members of the opposing party that the fight has been selective and only targeted at PDP.
"The President must respond to this proactively by allowing the Economic and Crimes Commission (EFCC) to work independently, based on the facts and figures at their disposal.
"It does not matter the party the accused belongs to.
"Anyone found wanting should be made to face the music.
"That is the only way the President can prove that he belongs to all and to no one.''
The cleric called on the Federal Government to engage the services of technocrats towards rebuilding the country.
"No one knows it all; I feel that the present administration needs more technocrats to help in the task of rebuilding Nigeria.
"The economy in particular needs the inputs of tested experts.
"There is no shame in seeking for help in order to formulate policies that would attract the much needed inflow of foreign investors that would shore up our economic fortunes.
"The President should borrow a leaf from the past administrations, who injected experienced hands that made all the difference and turned us into the investment port of choice in Africa.''
Okogie said the task of building a vibrant nation deserved the involvement of every Nigerian.
"The task of building a viable nation is one that calls for the involvement of every one of us. As it is said, evil thrives when good person stay aloof.
"We must therefore continue to hold our nation accountable. The days of impunity are over. We must prove to the international community that there are good people amongst us; that are not corrupt as some believe.
"We must call our leaders to order when they err and commend them when the need arise. One year is already gone, just after another year, the race for 2019 will commence in earnest.
"What become of them then will be greatly decided by how well they are able to galvanize the nation out of its present predicament, we are watching.''