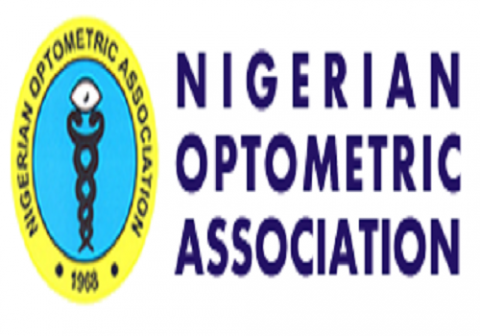 No fewer than eight suspected fake optometrists were arrested in Lagos on Saturday by the Registrar of Optometrists and Dispensing Opticians Registration Board of Nigeria, in conjunction with the Nigeria Police.
The board members, the Ministry of Health and the police raided some areas in Lagos Island, including Tinubu Square, to make the arrests.
The Vice Chairman of the Nigeria Optometrists Association, Lagos State chapter, Dr John Sedi, who confirmed the number of arrests, said that some eye glasses and some equipment for optometrists were recovered from the suspects.
He said that the raid was one way to protect the eyes of many Nigerians from being damaged, and to also enlighten the public on the dangers in patronising quacks.
Sedi said that the raid would be a continuous exercise, expressing sadness that over a large number of Nigerians were patronising quacks, and urged the public to always seek genuine optometrists.
"Many people said it is too expensive to go to an eye doctor, but at the end of the day, when their eyes become worse, they pay more money to get genuine optometrists to help to manage their problems.
"Sometimes, there is little we can do to remedy the problems. We discovered that fake optometrists treat people and dispense drugs, which always damages peoples' eyes,'' Sedi noted.
He said that the eight arrested suspects would be investigated by the police and those found to be culpable would be prosecuted.
The Registrar of the board, Prof. Ebere Uzodike, said that 10 percent of blind cases in Nigeria were caused by the use of fake eye glasses.
Uzodike said that the raid became necessary because of the damage the quacks have been doing to the public and the profession.
She lamented that fake optometrists were many around Lagos Island, particularly the Tinubu Square area.
"This raid is a major step to check quackery in the Optometric profession in Lagos State. We have carried out similar raids in Edo and Imo states.
"Many cases of blindness in Nigeria today, about 10 percent, are caused by the use of fake recommended glasses. We want to help the masses to secure their eye sight," she said.
Ozodike said that the exercise was being carried out in conjunction with the police, the Ministry of Health and the Lagos State Chapter of the association.
Some eye glass frame sellers in the area commended the board and the police for the raid, stressing that the exercise was overdue.
One of the sellers, who simply identified himself as Seyi said that some untrained persons in the area were dispensing drugs and providing recommended glasses to patients.
"There should be such regular raids in many places in Lagos. Many people are losing their sight due to wrong treatment by these quacks," Seyi added.