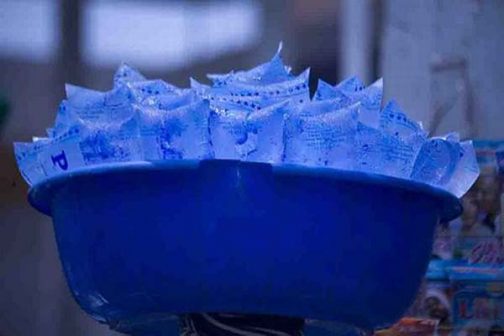 As the Ramadan began and couple with rising temperature, sachet water and ice block vendors are making brisk business in Maiduguri, Borno State.
The temperature rose over 40 degree Celsius in the past weeks, making the residents to depend on sachet water vendors for cool water.
The situation was exacerbated for the people following constant power failure in the state.
A survey showed that the prices of sachet water and ice block had increased by about 100 percent.
Currently, a bag of sachet water is sold for N10 as against N5 in the past, while a sizeable ice block goes for N200 as against N50 before the Ramadan.
The survey also showed that a pack of cold sachet water now sells N150, while a pack that is not cold is sold at N70.
Malam Baidu Fomi, a shop owner in Gwange, said he was making good sale of sachet water and ice block in spite of increase in their prices.
"We are selling over 3,000 bags daily, in fact we always run out of stock because most people in this area depend on us for their cold soft drinks and water.
"I make sale of about N50, 000 daily even though I solely depend on generator because there is no electricity supply in the state for some time now,'' Fomi said.
Mr Waza Ndahi, a resident of GRA, said cold water had almost become a hot cake as one could hardly find a shop selling it because of the high demand.
"Because I cannot afford to continue to buy sachet water, I spent at least N500 on ice block daily to ease the thirst of my family.
"My brother you know we just have to cool down. The heat is not helping matter.
Another resident, who simply gave his name as Malam Bari also, expressed the same sentiment.
Bari said that he spent about N3, 000 daily to buy cold sachet water and ice block since the commencement of the Ramadan.