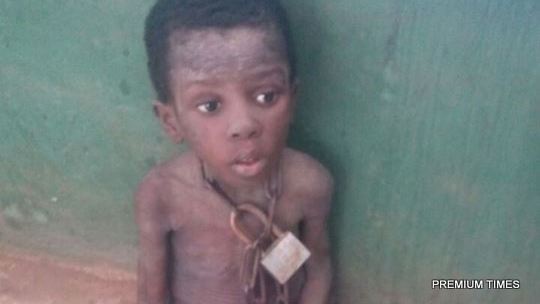 A nine-year old boy, who was chained and tortured by a Celestial Church in Ogun State, Southwest Nigeria has been rescued by officials of the Nigerian Security and Civil Defence Corps (NSCDC) on Friday.
The NSCDC said the nine-year old boy had been chained for weeks by the church, the Celestial Church of Christ (Key of Joy Parish, Ajiwo) at Ajibawo in Ado Odo/Ota local government area of Ogun State.
The NSCDC said in a statement obtained by PREMIUM TIMES on Saturday that the boy, Taiwo Korede was on Friday rescued from the church.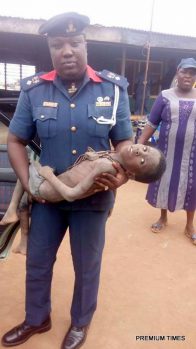 The NSCDC said Korede was rescued while in chains, and that the case had been transferred to the appropriate authority for further investigation.
According to the statement: "On the 22nd of July, 2016,at about 10:30hrs at Ajibawo in Ado Odo Ota Division 2, NSCDC officers rescue a boy, named Taiwo Korede, aged nine years old, who had been chained for weeks at Celestial Church of Christ, key of Joy Parish Ajiwo. The case has since been transfer to the appropriate authority for further investigation."

Load more