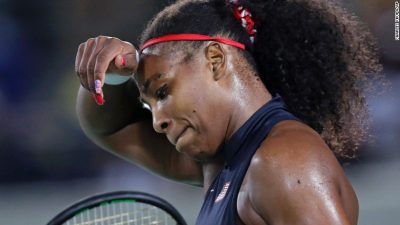 World No. 1 Serena Williams lost a tough third round match against Ukraine's Elina Svitolina on Tuesday night. After being defeated in doubles (alongside sister Venus) on Sunday night and now singles, Williams is completely out of competition at the Rio Olympics.
Initially, Williams took a lead in the first set. But from the outset, she wasn't playing her best tennis, making a number of unforced errors and moving sluggishly.
Svitolina soon overtook the American, leading 5-3. Though Williams grew more aggressive in the latter half of the set, her opponent ultimately won, 6-4, 6-3.
In the second set, Svitolina started strong with a 3-1 lead. At that point, Williams began to play a bit better, tying at 3-3. But a pivotal moment, Williams kept double-faulting, serving the ball directly into the net.
From there, the Ukranian managed to defeat the World No. 1. Final score: 6-4, 6-3.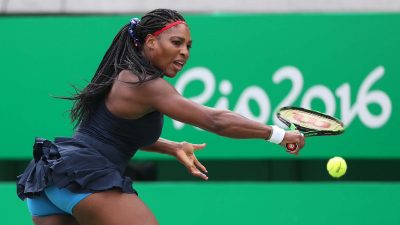 Previous match-ups between Svitolina and Williams have consistently shown the American dominating. Until Tuesday night, Williams had won all four matches she played against the Ukranian dating back to 2012.
Williams won the Wimbledon Championships, her 22nd singles Grand Slam title, last month. She had advanced to the final of this year's Australian Open and French Open, but lost to Germany's Angelique Kerber and Garbine Muguruza, respectively.