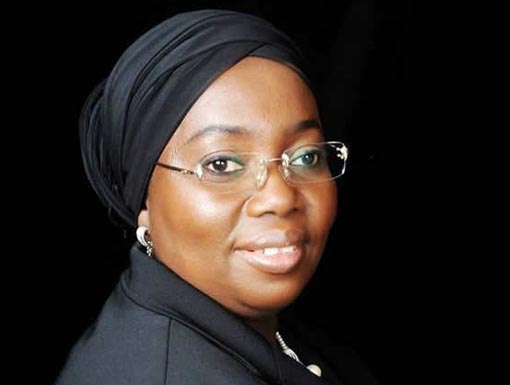 The Lagos State Deputy Governor, Dr Idiat Adebule, on Saturday called for intensified collaborative efforts among African countries in their struggle for the full emancipation of women.
Adebule made the call at the South Africa's National Women's Day Celebration in Lagos organised by the South African High Commission in collaboration with the Lagos State Ministry of Women Affairs and Poverty Alleviation (WAPA).
The theme of the programme was : 'Women United in Moving South Africa Forward – Women United as Agents of Socio-Economic Development.
She said there was the need to achieve effective synergy to accomplish the Sustainable Development Goal Five
which is about the promotion of gender equality and empowerment of women in Africa
According to her, women need to be treated with honour and dignity.
"Women are still being discriminated against in many countries. They are still not well represented in the political and most decision-making processes.
"Domestic violence is on the increase, the girl-child is exposed to all forms of abuse such as rape, prostitution, child labour and early marriages.
"We still need a collective will to address and remove all these barriers to the full emancipation of women in our
society," she said.
Adebule said that the Lagos State Government would continue to accord women their right of place and encourage
them to have equal access to opportunities in all areas of human endeavour.
Also speaking, Mr Darkey Africa, South African Consulate-General, said that women were important in any given
society as they were nurturers of great nations.
Africa said that women contributed and fought for the emancipation of women in South Africa and created an
an enabling society for generations yet unborn.
He urged Nigerian women to stand up, support and encourage one another to promote more participation in the
socio-economic and political spheres.
Sen. Oluremi Tinubu representing Lagos Central Senatorial District at the National Assembly (NASS) said there was
the need for African women to support, uplift, encourage and celebrate one another for the development of the African continent.
In her remarks, Mrs Lola Akande, the Commissioner for Women Affairs and Poverty Alleviation(WAPA) said that
women and children were the most affected in any depressed economy and urged women to become more socio-economically prominent in the life of the nation.
Akande also urged governments to encourage and provide a level playing ground for all genders to enable women
and girls optimise their potentials and contribute to the prosperity of the nation.
The South Africa's National Women's Day is celebrated every Aug. 9 to mark the anniversary of the great women's march to the Union Buildings in Pretoria in 1956 to protest against legislation aimed at tightening the apartheid government's control over the movement of black women in urban areas.
Load more