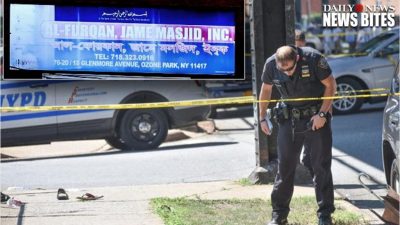 Two men, including an imam, were gunned down and killed Saturday near a mosque in New York City, police said.
A lone gunman shot both men in the head, police said, but nothing so far indicates that the men were targeted because of their faith.
The suspect is still at large, police said, and no motive was given.
The shooting took place on a very busy street about a block from the al-Furqan Masjid Mosque in the Ozone Park neighborhood of Queen, N.Y.